Route 66
Kunstvolle Collagen der legendären Route 66
Artful collages of the legendary Route 66
The Legendary Route 66 ist ein Symbol für Freiheit und den ewigen Drang nach Westen. Sie ist ein amerikanischer Mythos und die Straße der Sehnsucht, eine Strecke von 2448 Meilen (3939,67 Kilometer) Länge, zwischen Chicago und Los Angeles.
Mit dem Bau der Route 66, auch "Mother Road" oder "Main Street of America" genannt wurde 1926 begonnen. Die 1950er und 1960er Jahre waren die glorreichen Jahre der Route 66, als tausende Straßenkreuzer die Straße befuhren und die Menschen ihr Abenteuer Westen erleben wollten. Anfang der 1970er Jahren waren die meisten Abschnitte der Route 66 durch zum Teil parallel verlaufende vierspurige Highway´s ersetzt. Es blieb jedoch der Mythos, der Traum und die Erinnerung. Der Geist der Route 66 blieb bis heute lebendig. In den Arbeiten dieser Serie verschmelzen Details der Route 66, die Aufbruchsstimmung und die automobilen Träume dieser vergangenen Zeiten. Der Künstler nennt hier die bekannten Städte entlang der Route 66, zeigt Schilder oder Fragmente der Hotels, Motels und Tankstellen.
The legendary Route 66 is a symbol of freedom and the eternal urge to the west. It is an American myth and THE road of yearning, a distance of 2448 miles (3939.67 kilometers) in length, between Chicago and Los Angeles.
In 1926, the construction of Route 66 began, also called "Mother Road" or "Main Street of America". The 1950s and 1960s were the glorious years of Route 66, when thousands of street cruisers drove the road and people wanted to experience their "Adventure West". In the early 1970s, most sections of Route 66 were replaced by partially parallel four-lane highways. However, the myth persisted, the dream and the memory. The spirit of Route 66 has remained alive until today. In the work of this series details of Route 66 meld, the spirit of departure and the automotive dreams of the past. The artist refers to the well-known cities along Route 66, showing signs or fragments of hotels, motels and petrol stations.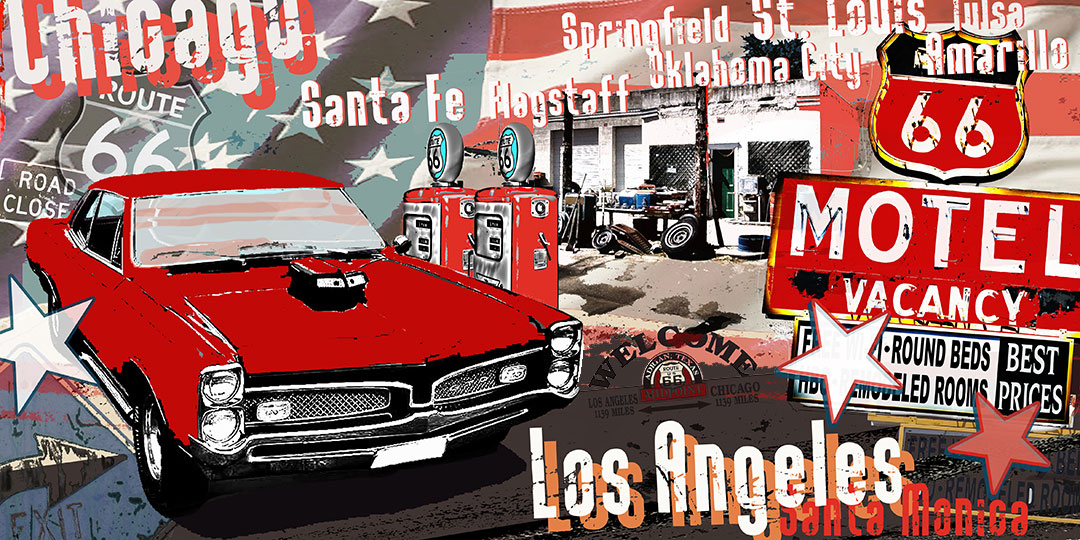 THE MOTHERROAD II
Mixed-Media auf Leinwand
Mixed-Media on canvas
6 Expl. 1 AP, indiv. Farbe
6 pcs. 1 AP, vari. colors
Druck auf Alu Dibond
Print on aluminium
2 Expl. 1 AP
2 pcs. 1 AP
60 x 120 cm
ROUTE 66
Mixed-Media auf Leinwand
Mixed-Media on canvas
6 Expl. 1 AP, indiv. Farbe
6 pcs. 1 AP, vari. colors
Druck auf Alu Dibond
Print on aluminium
2 Expl. 1 AP
2 pcs. 1 AP
60 x 120 cm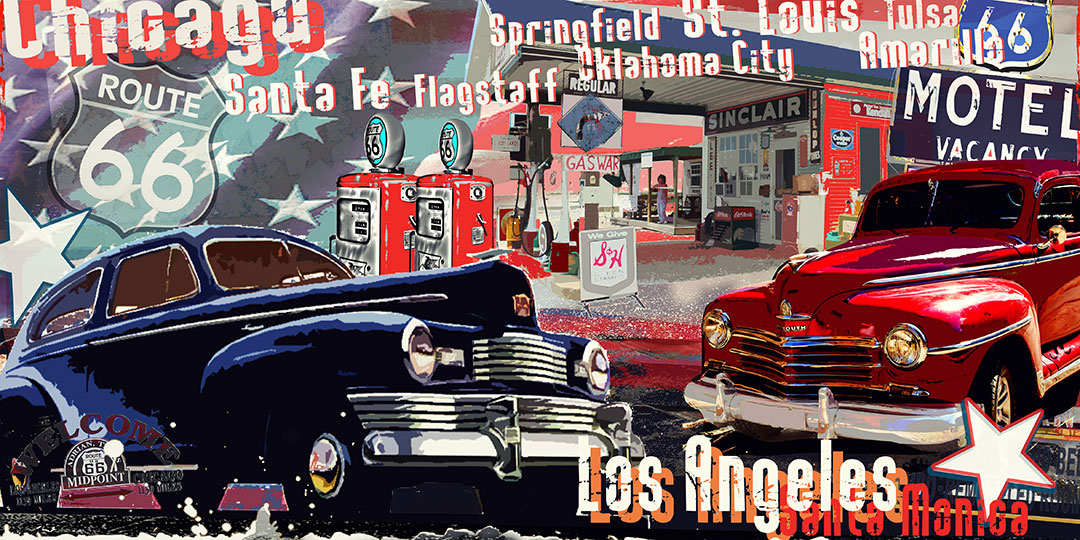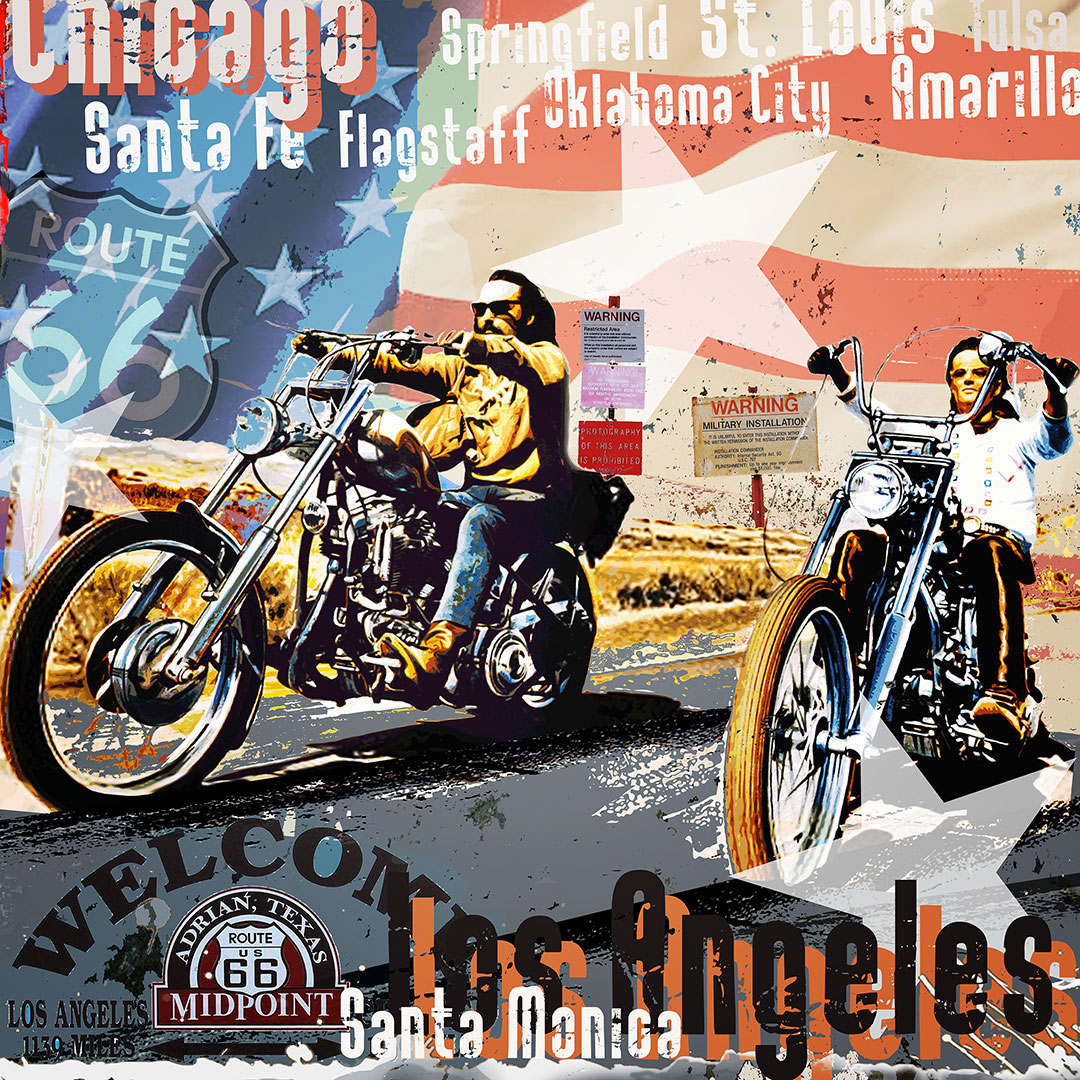 THE EASY RIDERS
Mixed-Media auf Leinwand
Mixed-Media on canvas
6 Expl. 1 AP, indiv. Farbe
6 pcs. 1 AP, vari. colors
Druck auf Alu Dibond
Print on aluminium
2 Expl./pcs. 1 AP
70 x 70 cm
ORANGE GTO
Mixed-Media auf Leinwand
Mixed-Media on canvas
6 Expl. 1 AP, indiv. Farbe – 70 x 70 cm
6 pcs. 1 AP, vari. colors – 70 x 70 cm
6 Expl. 1 AP, indiv. Farbe – 100 x 100 cm
6 pcs. 1 AP, vari. colors – 100 x 100 cm
Druck auf Alu Dibond
Print on aluminium
2 Expl./pcs. 1 AP – 70 x 70 cm
2 Expl./pcs. 1 AP – 100 x 100 cm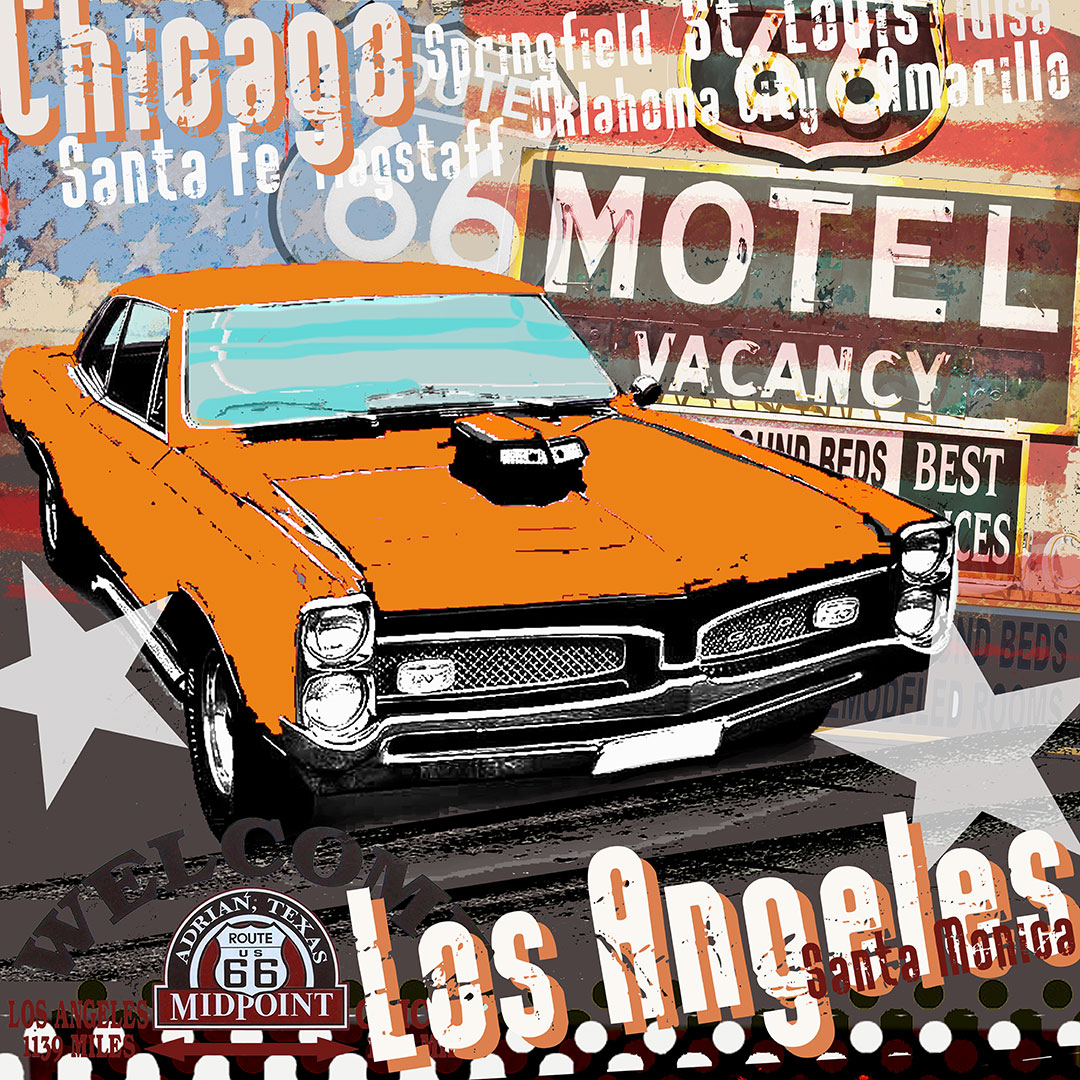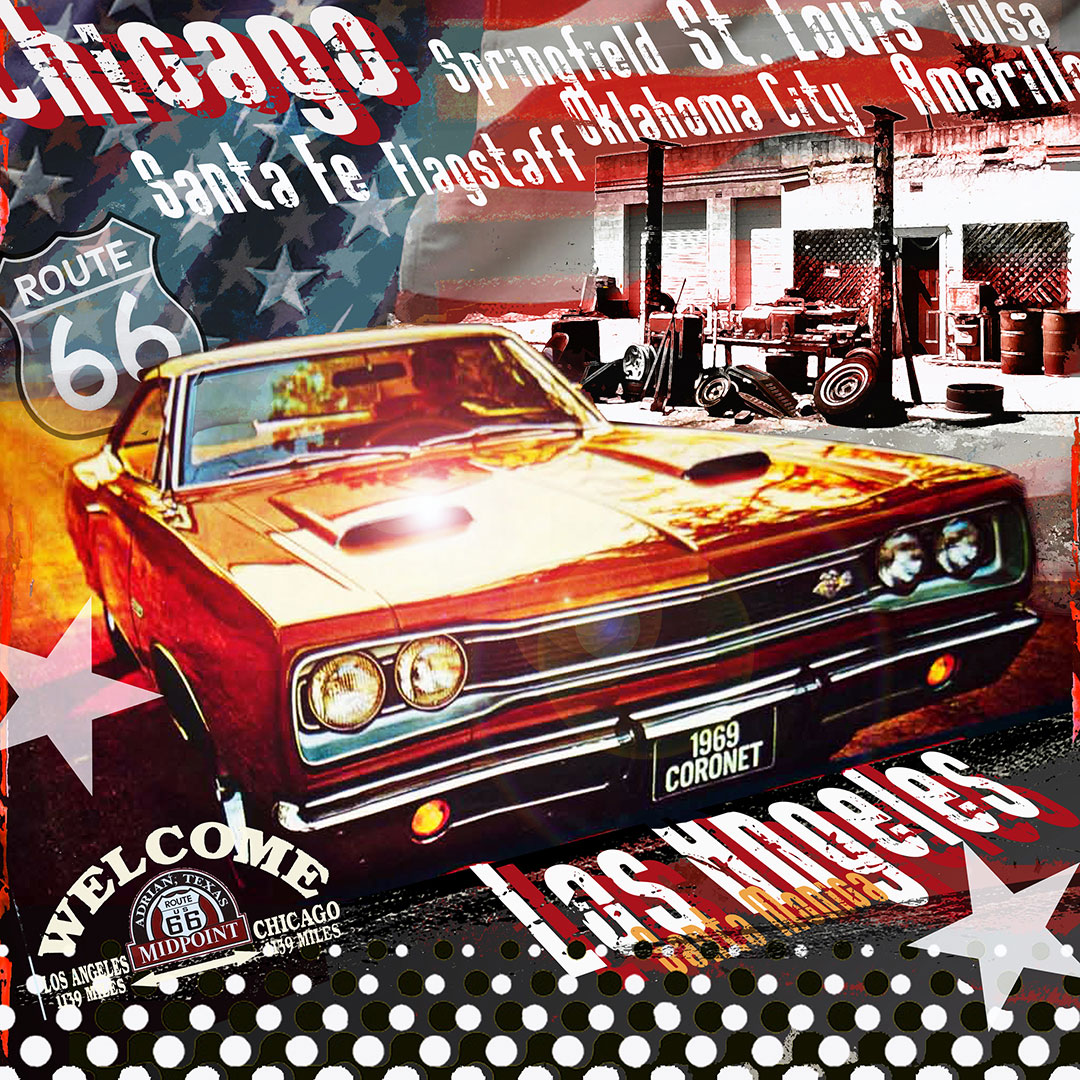 DOGDE CORONET II
Mixed-Media auf Leinwand
Mixed-Media on canvas
6 Expl. 1 AP, indiv. Farbe – 70 x 70 cm
6 pcs. 1 AP, vari. colors – 70 x 70 cm
6 Expl. 1 AP, indiv. Farbe – 100 x 100 cm
6 pcs. 1 AP, vari. colors – 100 x 100 cm
Druck auf Alu Dibond
Print on aluminium
2 Expl./pcs. 1 AP – 70 x 70 cm
2 Expl./pcs. 1 AP – 100 x 100 cm
PONTIAC GTO No 2
Mixed-Media auf Leinwand
Mixed-Media on canvas
6 Expl. 1 AP, indiv. Farbe – 70 x 70 cm
6 pcs. 1 AP, vari. colors – 70 x 70 cm
6 Expl. 1 AP, indiv. Farbe – 100 x 100 cm
6 pcs. 1 AP, vari. colors – 100 x 100 cm
Druck auf Alu Dibond
Print on aluminium
2 Expl./pcs. 1 AP – 70 x 70 cm
2 Expl./pcs. 1 AP – 100 x 100 cm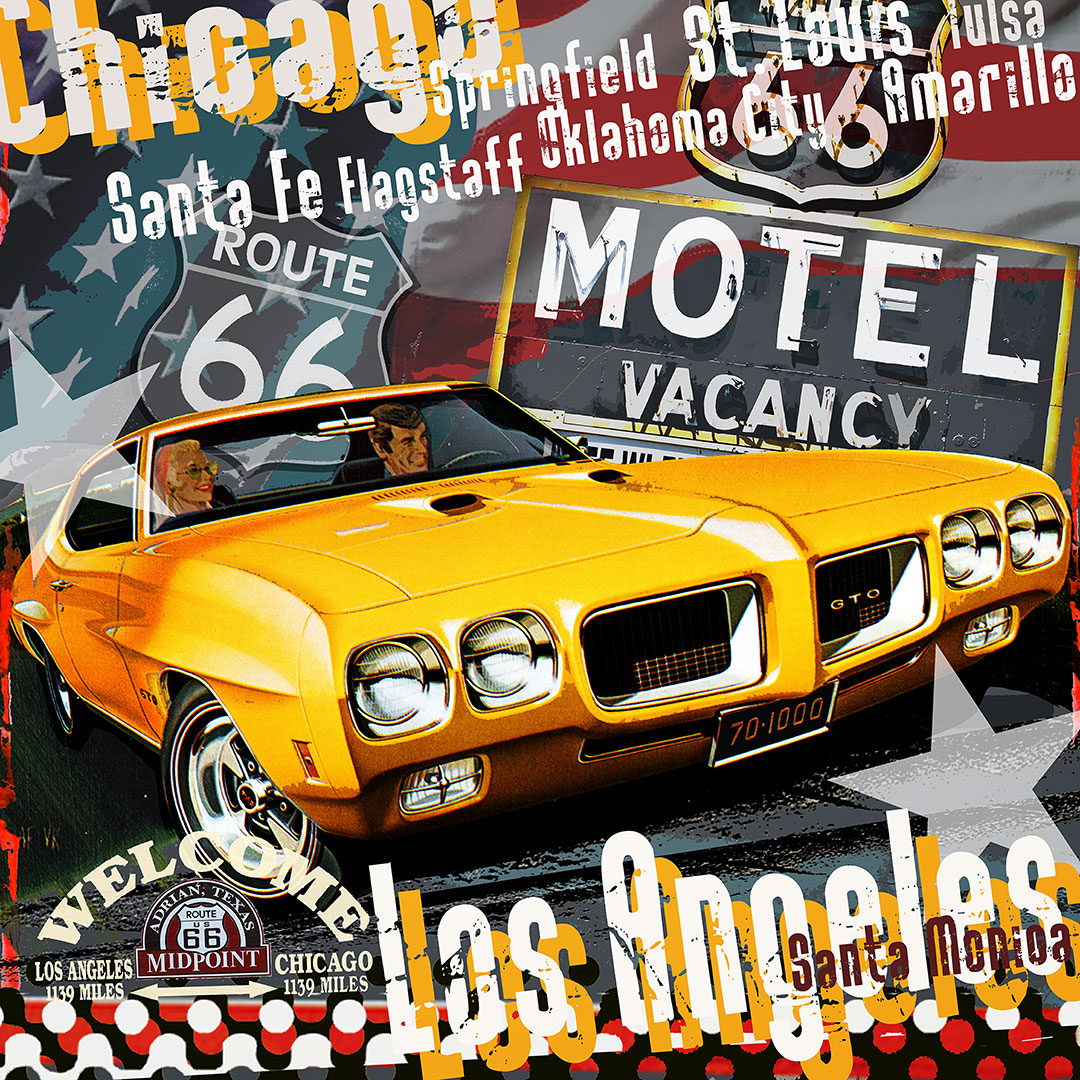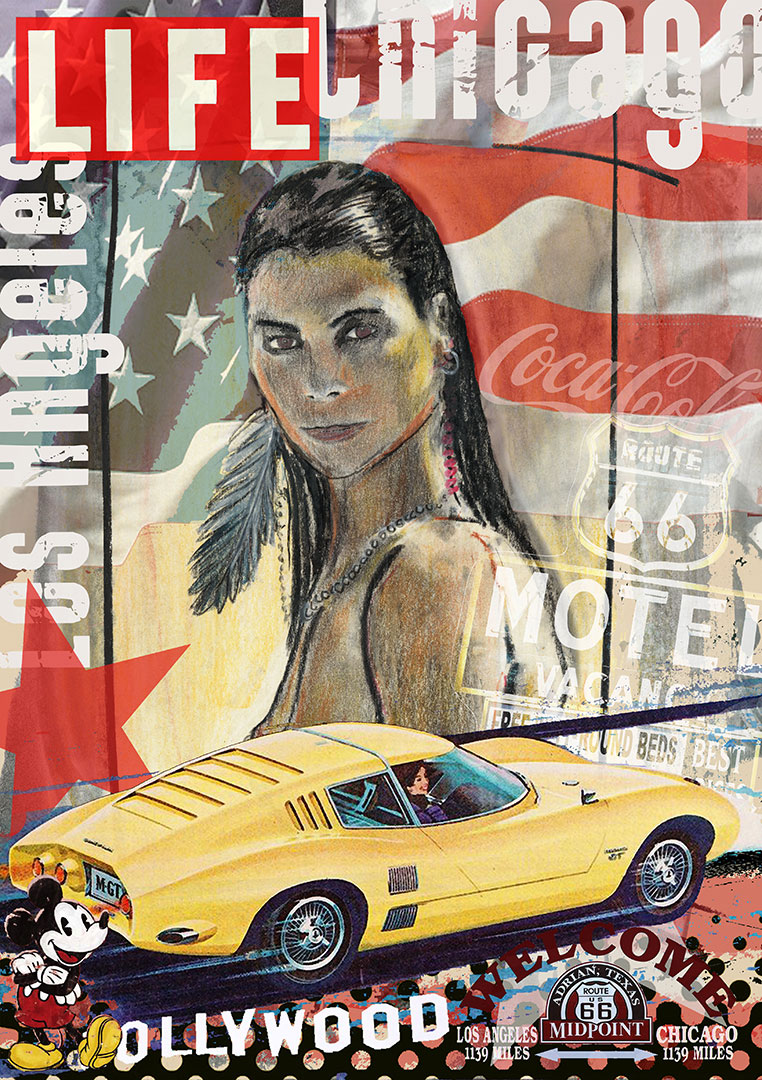 INDIAN GIRL
Mixed-Media auf Malkarton
Mixed-Media on paper
24 Expl. 1 AP
35 x 50 cm
EASY RIDER
Mixed-Media auf Leinwand
Mixed-Media on canvas
6 Expl. 1 AP, indiv. Farbe
6 pcs. 1 AP, vari. colors
Druck auf Alu Diond
Print on alumincium
2 Expl./pcs. 1 AP
50 x 70 cm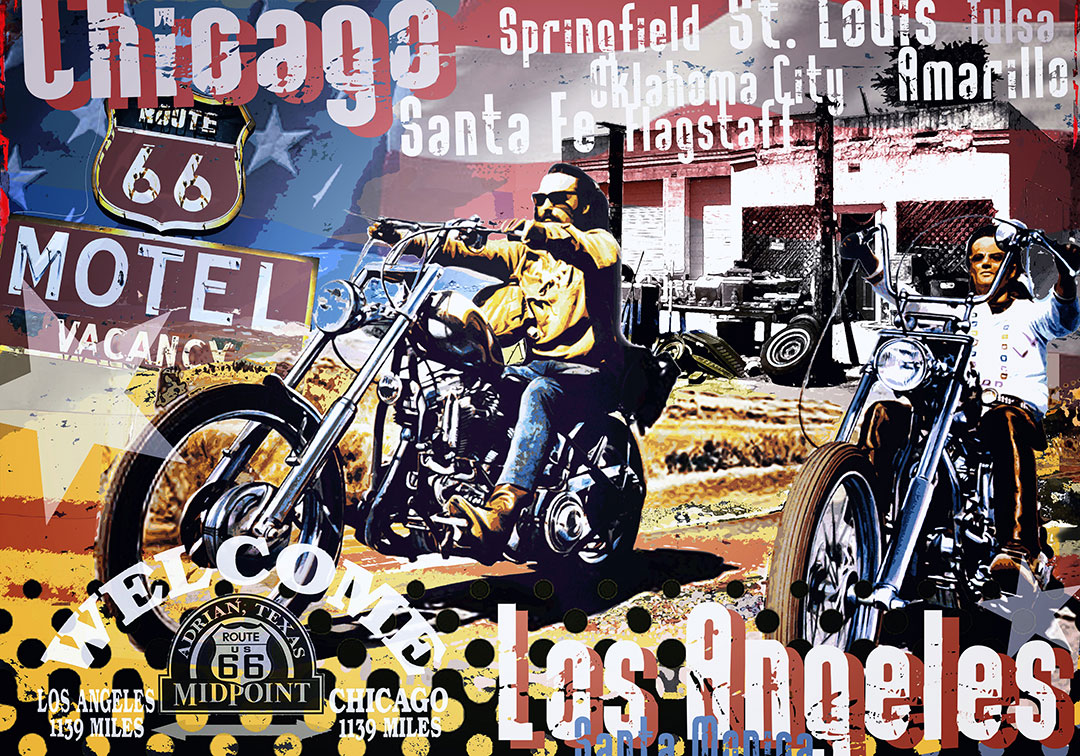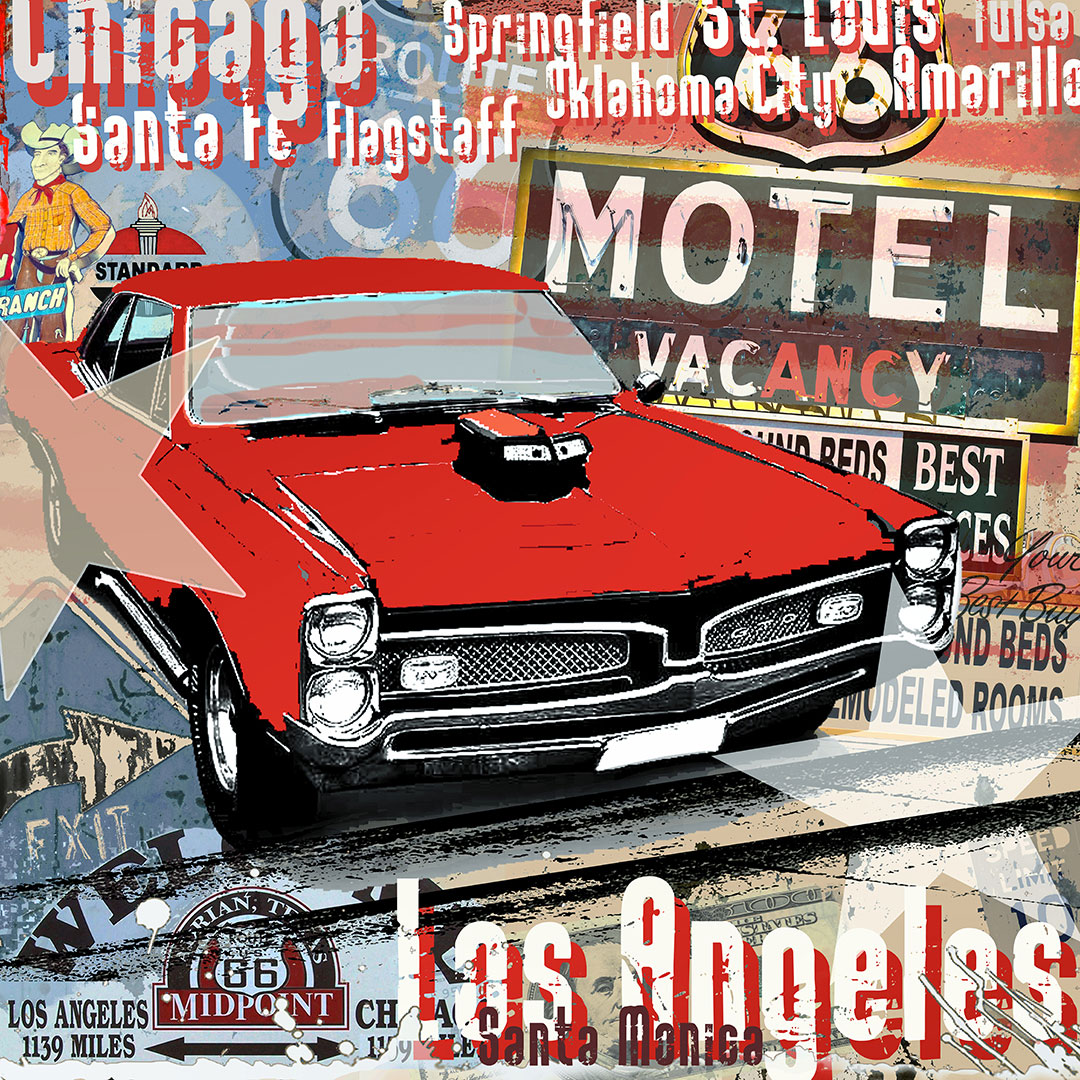 PONTIAC GTO VOL. 2
Mixed-Media auf Leinwand
Mixed-Media on canvas
6 Expl. 1 AP, indiv. Farbe – 70 x 70 cm
6 pcs. 1 AP, vari. colors – 70 x 70 cm
6 Expl. 1 AP, indiv. Farbe – 100 x 100 cm
6 pcs. 1 AP, vari. colors – 100 x 100 cm
Druck auf Alu Dibond
Print on aluminium
2 Expl./pcs. 1 AP – 70 x 70 cm
2 Expl./pcs. 1 AP – 100 x 100 cm
PONTIAC GTO VOL. 1
Mixed-Media auf Leinwand
Mixed-Media on canvas
6 Expl. 1 AP, indiv. Farbe – 70 x 70 cm
6 pcs. 1 AP, vari. colors – 70 x 70 cm
6 Expl. 1 AP, indiv. Farbe – 100 x 100 cm
6 pcs. 1 AP, vari. colors – 100 x 100 cm
Druck auf Alu Dibond
Print on aluminium
2 Expl./pcs. 1 AP – 70 x 70 cm
2 Expl./pcs. 1 AP – 100 x 100 cm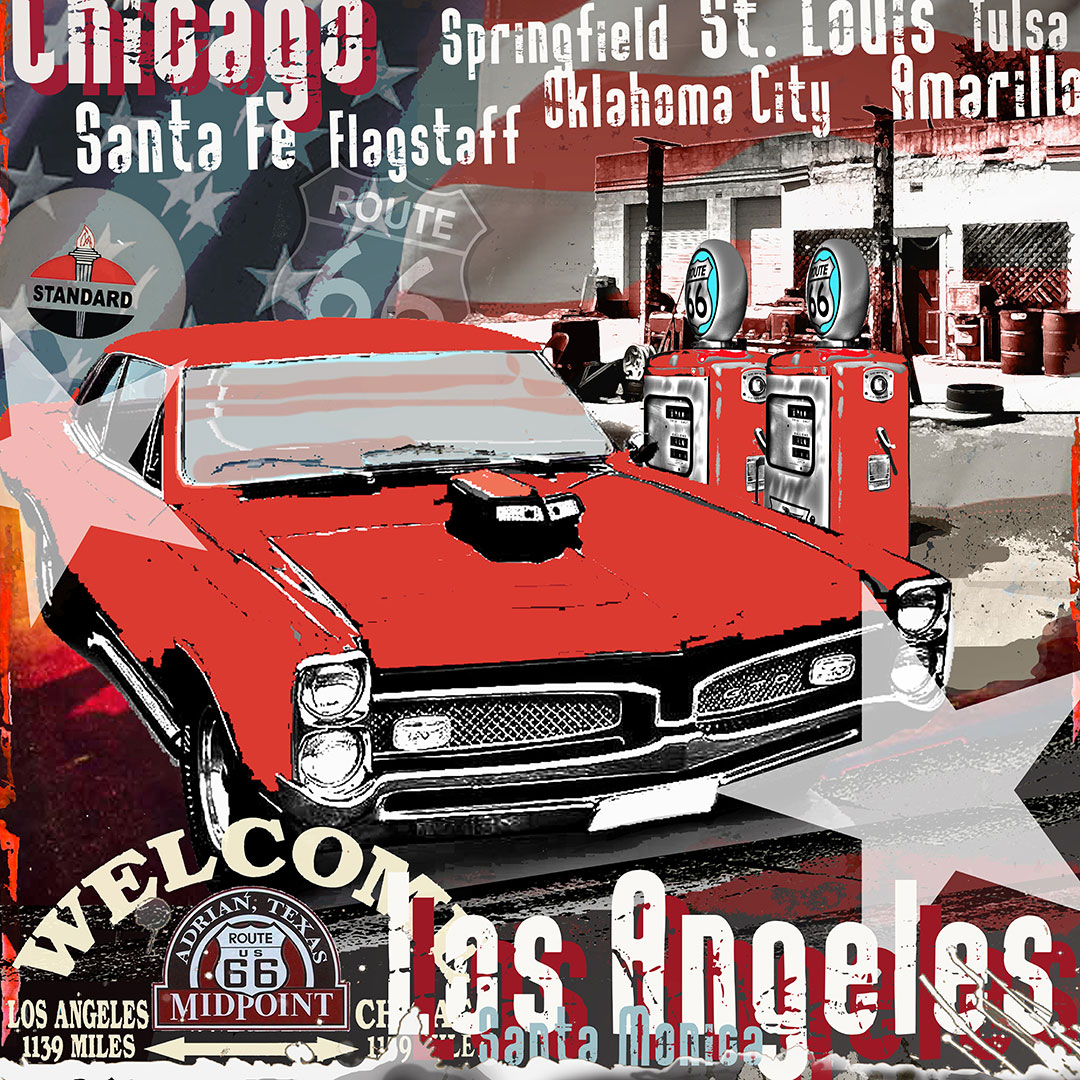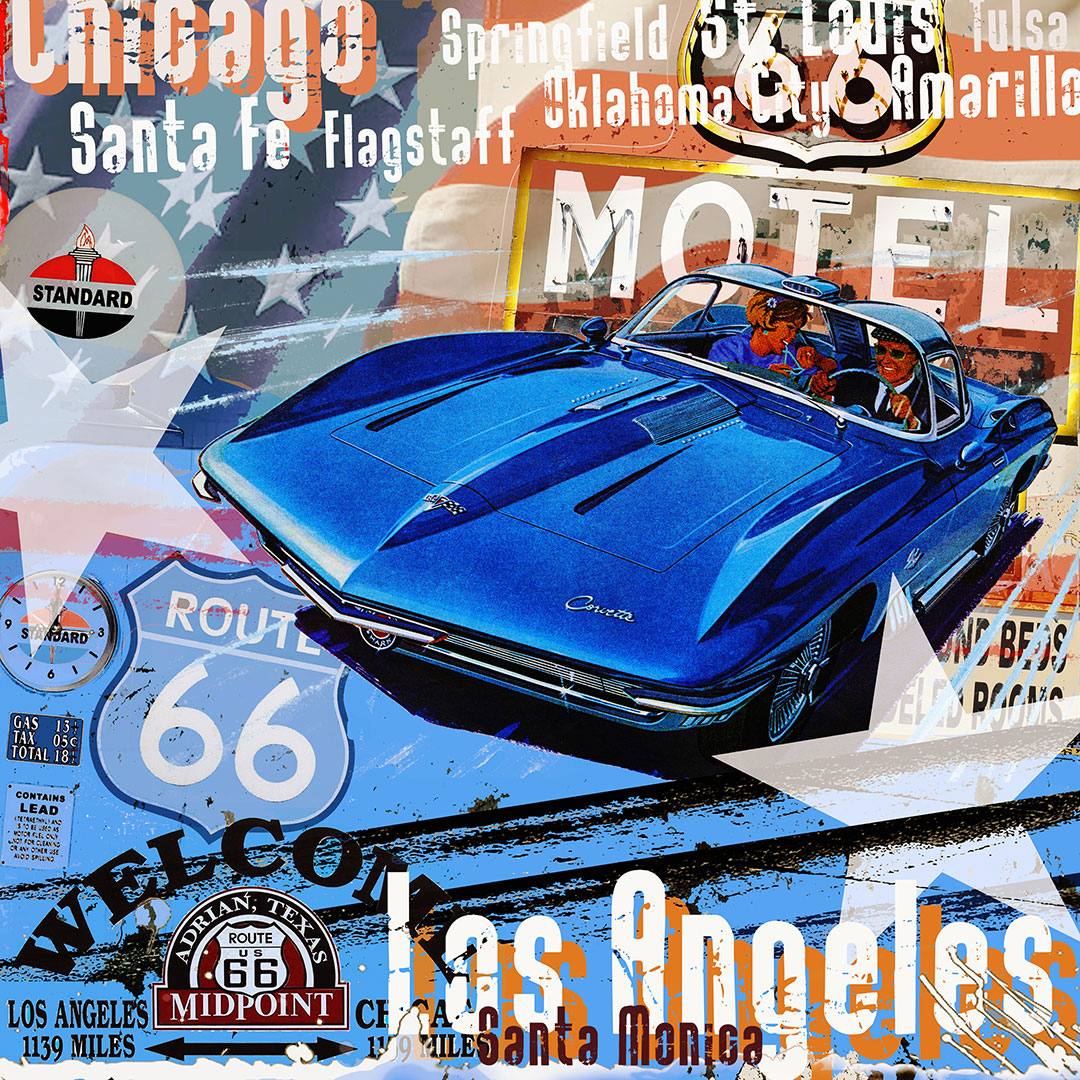 CORVETTE STINGRAY
Mixed-Media auf Leinwand
Mixed-Media on canvas
6 Expl. 1 AP, indiv. Farbe – 70 x 70 cm
6 pcs. 1 AP, vari. colors – 70 x 70 cm
6 Expl. 1 AP, indiv. Farbe – 100 x 100 cm
6 pcs. 1 AP, vari. colors – 100 x 100 cm
Druck auf Alu Dibond
Print on aluminium
2 Expl./pcs. 1 AP – 70 x 70 cm
2 Expl./pcs. 1 AP – 100 x 100 cm
PACKARD CLIPPER
Mixed-Media auf Leinwand
Mixed-Media on canvas
6 Expl. 1 AP, indiv. Farbe – 70 x 70 cm
6 pcs. 1 AP, vari. colors – 70 x 70 cm
6 Expl. 1 AP, indiv. Farbe – 100 x 100 cm
6 pcs. 1 AP, vari. colors – 100 x 100 cm
Druck auf Alu Dibond
Print on aluminium
2 Expl./pcs. 1 AP – 70 x 70 cm
2 Expl./pcs. 1 AP – 100 x 100 cm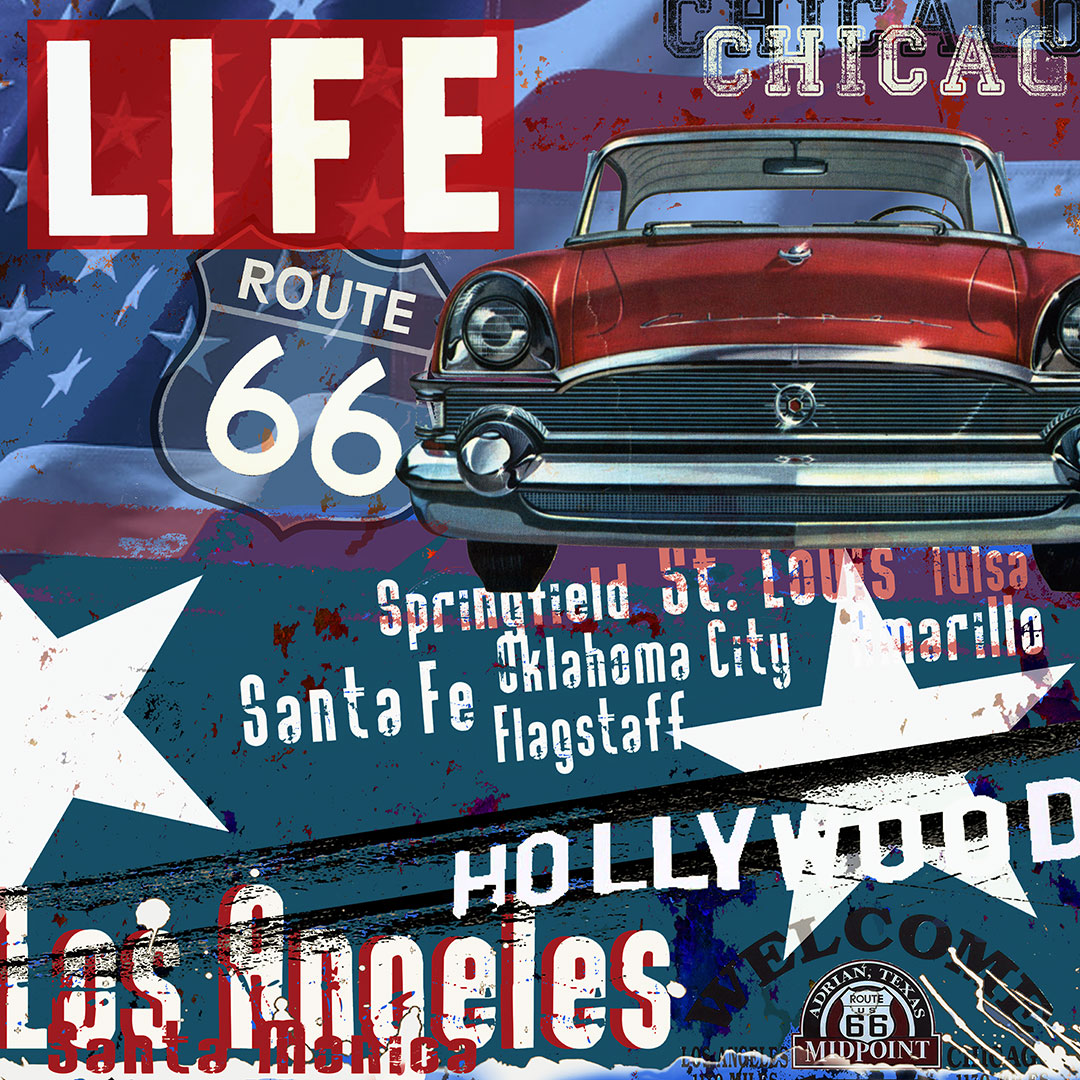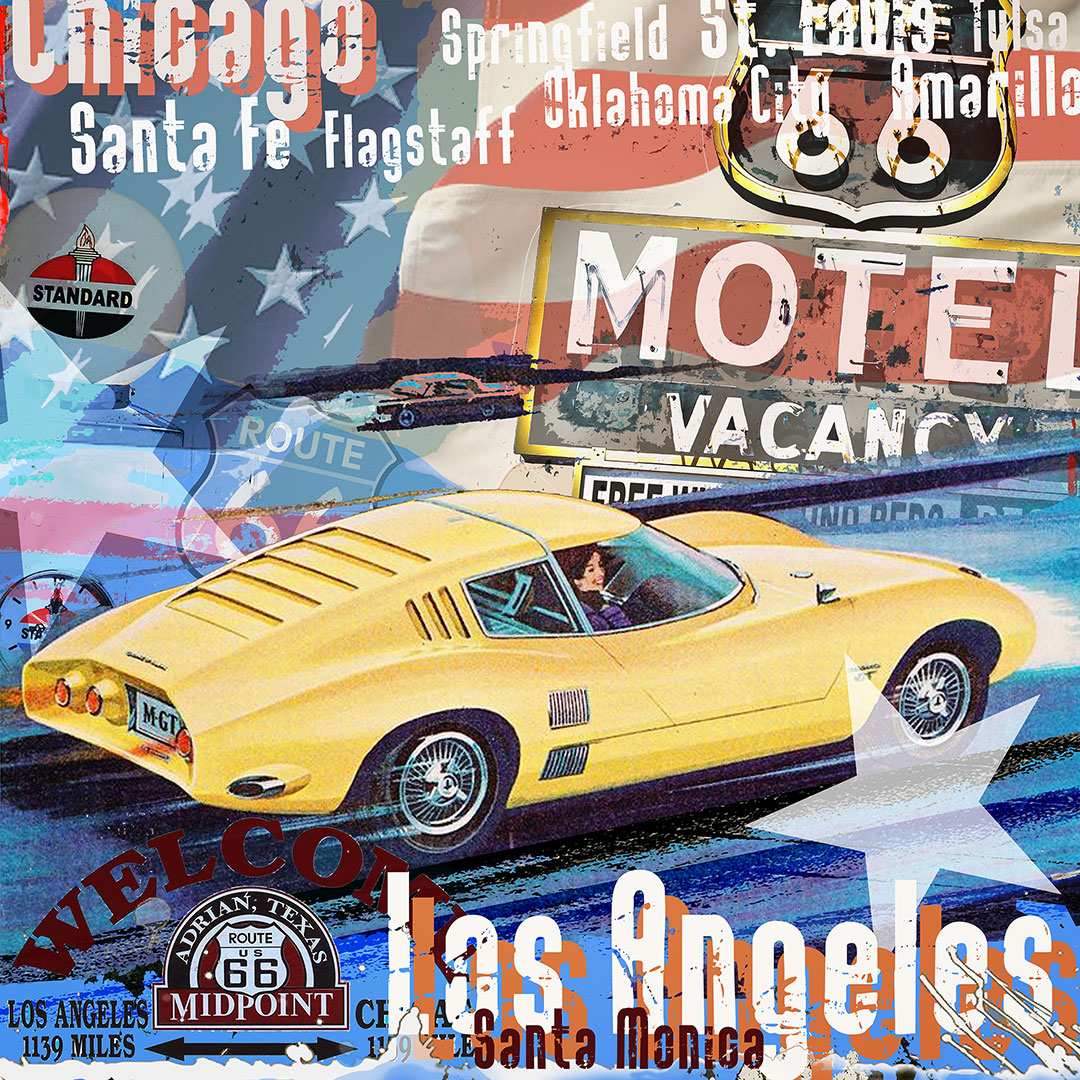 CHEVROLET MONZA GT
Mixed-Media auf Leinwand
Mixed-Media on canvas
6 Expl. 1 AP, indiv. Farbe – 70 x 70 cm
6 pcs. 1 AP, vari. colors – 70 x 70 cm
6 Expl. 1 AP, indiv. Farbe – 100 x 100 cm
6 pcs. 1 AP, vari. colors – 100 x 100 cm
Druck auf Alu Dibond
Print on aluminium
2 Expl./pcs. 1 AP – 70 x 70 cm
2 Expl./pcs. 1 AP – 100 x 100 cm
PONTIAC BONNEVILLE
Mixed-Media auf Leinwand
Mixed-Media on canvas
6 Expl. 1 AP, indiv. Farbe – 70 x 70 cm
6 pcs. 1 AP, vari. colors – 70 x 70 cm
6 Expl. 1 AP, indiv. Farbe – 100 x 100 cm
6 pcs. 1 AP, vari. colors – 100 x 100 cm
Druck auf Alu Dibond
Print on aluminium
2 Expl./pcs. 1 AP – 70 x 70 cm
2 Expl./pcs. 1 AP – 100 x 100 cm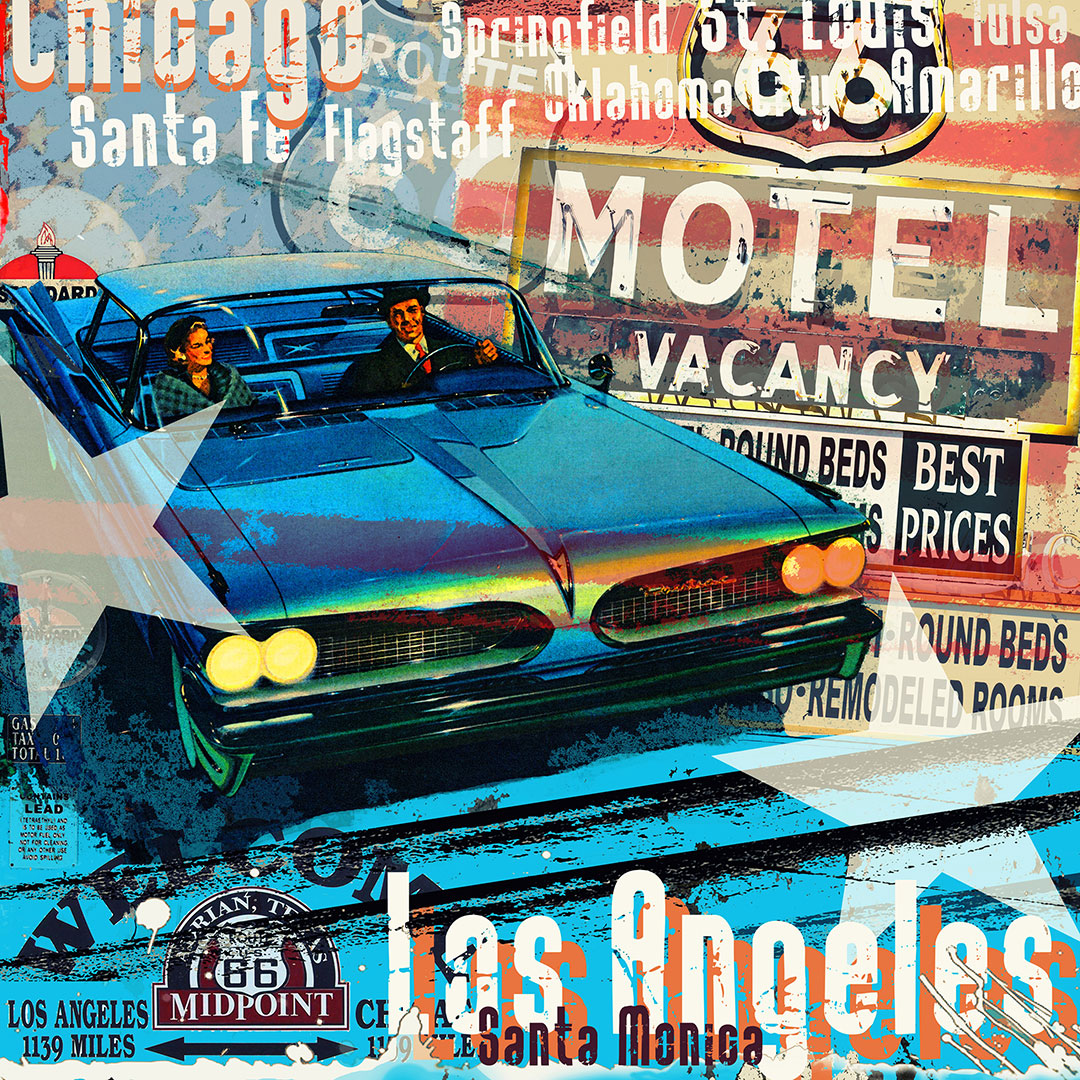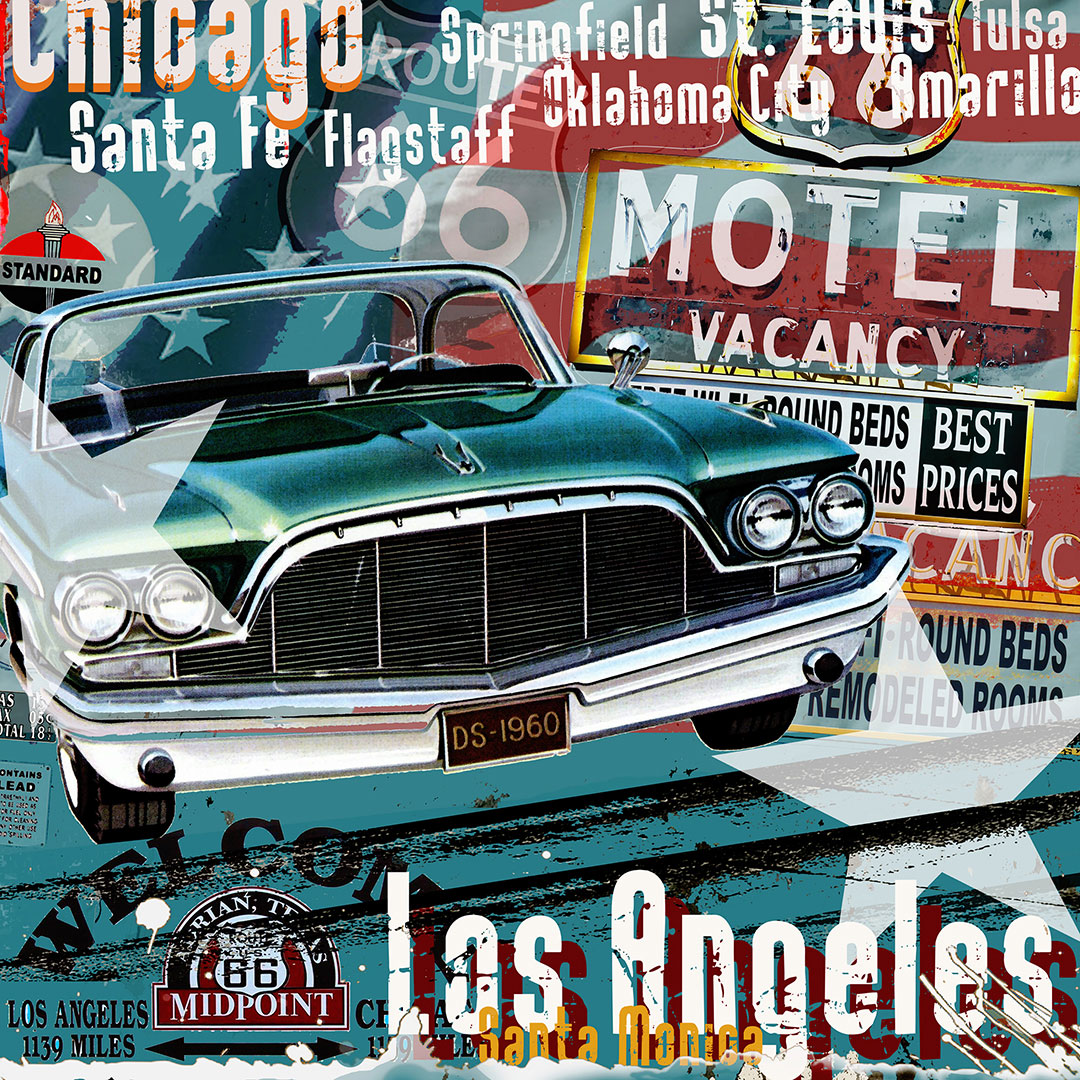 DE SOTO
Mixed-Media auf Leinwand
Mixed-Media on canvas
6 Expl. 1 AP, indiv. Farbe – 70 x 70 cm
6 pcs. 1 AP, vari. colors – 70 x 70 cm
6 Expl. 1 AP, indiv. Farbe – 100 x 100 cm
6 pcs. 1 AP, vari. colors – 100 x 100 cm
Druck auf Alu Dibond
Print on aluminium
2 Expl./pcs. 1 AP – 70 x 70 cm
2 Expl./pcs. 1 AP – 100 x 100 cm