Porsche-Art
Faszinierende Mixed-Media Collagen der Sportwagenikone und Kultmarke "Porsche"
Fascinating mixed media collages of the iconic sports car and cult brand "Porsche"
Wieder einmal sind es Traumwagen, die hier den Künstler inspirieren und begeistern. Doch anders als bei der Serie "Dream Cars", stehen hier die Autos in den Vordergrund.
Porsche gilt als der Inbegriff eines Sportwagens und steht für Sportlichkeit, Technik und Design. Die seit sieben Jahrzehnten dauernde Erfolgsgeschichte, das zeitlose Design eines Porsche 911 faszinieren Generationen. Und auch Lohren kann sich dieser Faszination nicht entziehen und erschafft immer wieder neue Mixed-Media Collagen mit den Sportwagenikonen. Einige Arbeiten zeigen die Autos als Bild-Solitär, andere enthalten zeitgenössische Werbeslogans der Klassiker oder Symbole ihrer Zeit.
2017 stellte Lohren seine "Star-Edionen" vor. Hollywoodstar Ralf Moeller ist Porsche Markenbotschafter und Besitzer eines Kunstwerks von Burkhard Lohren. Für die "Ralf Moeller-Edition" hat der Star drei Porsche-Kunstwerke des Künstlers mit seinem Autogramm versehen. Genauso tat es Rennfahrer Legende Jochen Mass, der für die "Jochen Mass-Edition" des Künstlers, ebenfalls drei Kunstwerke signierte.
Once again, dream cars inspire and enthuse the artist. But unlike in the series "Dream Cars", here the cars are in the foreground.
Porsche is considered the embodiment of a sports car and stands for sportiness, technology and design. The success story that has lasted for seven decades and the timeless design of a Porsche 911 fascinate generations. And even Lohren can not resist this fascination and creates new mixed-media collages with these sports car icons. Some of the works show the cars as solitary images, others contain advertising slogans of the classics or symbols – contemporary in their time.
In 2017 Lohren presented his "Star Edions". Hollywoodstar Ralf Moeller is Porsche brand ambassador and owner of a work of art by Burkhard Lohren. For the "Ralf Moeller Edition", the star has provided three autographs of the artist's Porsche artworks. In addition, racing legend Jochen Mass did just that for the artist's "Jochen Mass Edition".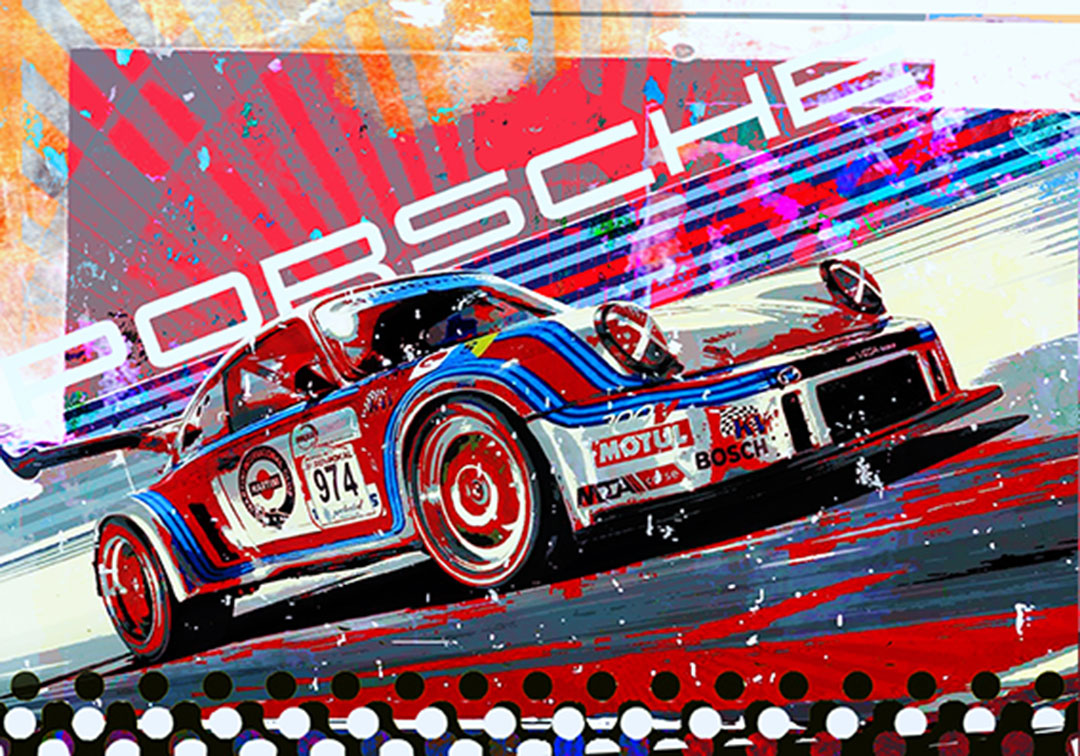 MARTINI PORSCHE
Druck auf Alu Dibond
Print on aluminium
UNIKAT / UNIQUE
70 x 100 cm
PORSCHE POP #2
Druck auf Alu Dibond
Print on aluminium
UNIKAT / UNIQUE
SOLD
100 x 100 cm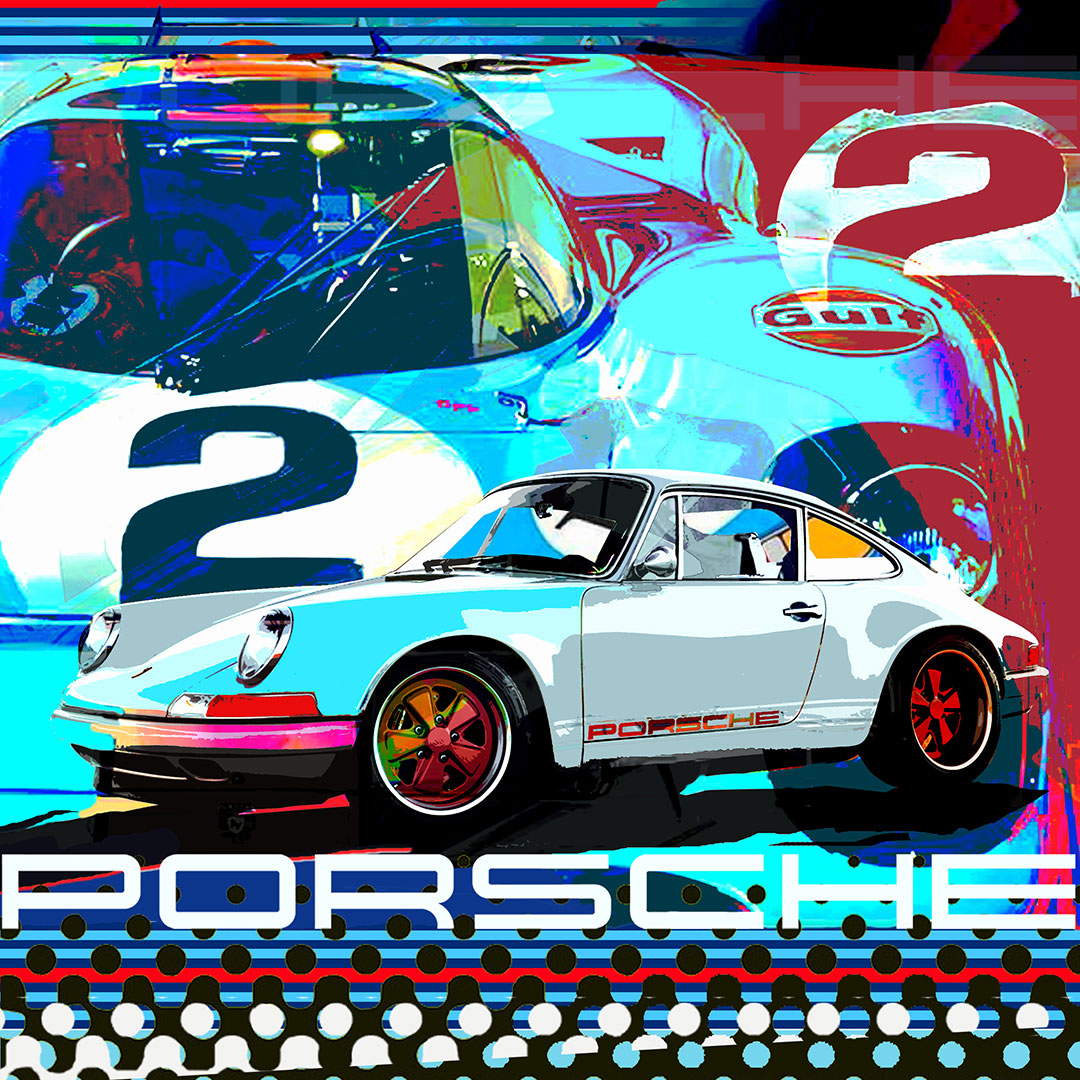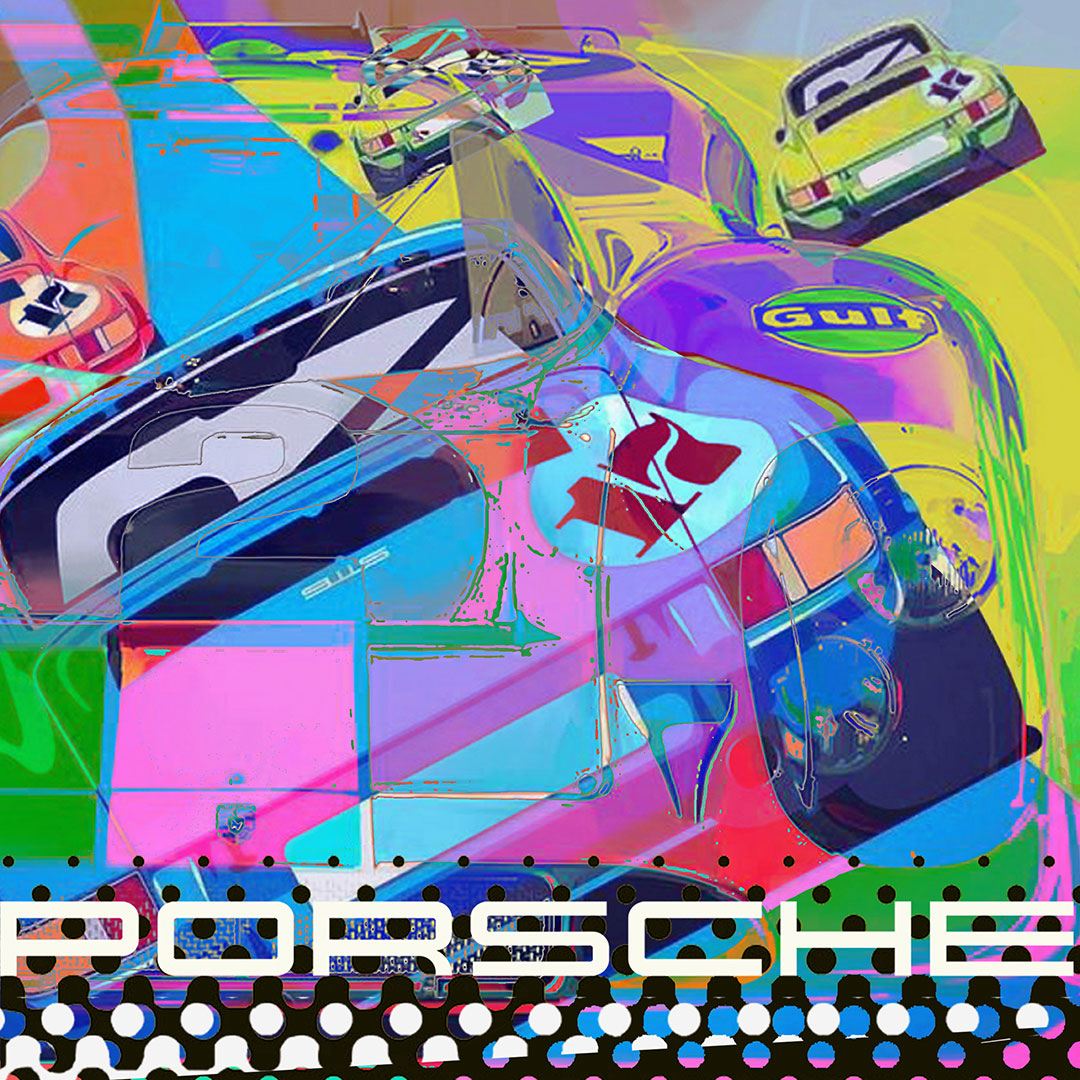 PORSCHE POP #1
Mixed-Media auf Leinwand
Mixed-Media on canvas
8 Expl. 1 AP, indiv. Farben – 20 x 20 cm
8 pcs. 1 AP, vari. colors – 20 x 20 cm
2 Expl. 1 AP, indiv. Farben – 100 x 100 cm
2 pcs. 1 AP, vari. colors – 100 x 100 cm
Druck auf Alu Dibond
Print on aluminium
2 Expl./pcs. 1 AP – 100 x 100 cm
356 x 356
Druck auf Alu Dibond
Print on aluminium
2 Expl./pcs. 1 AP
100 x 100 cm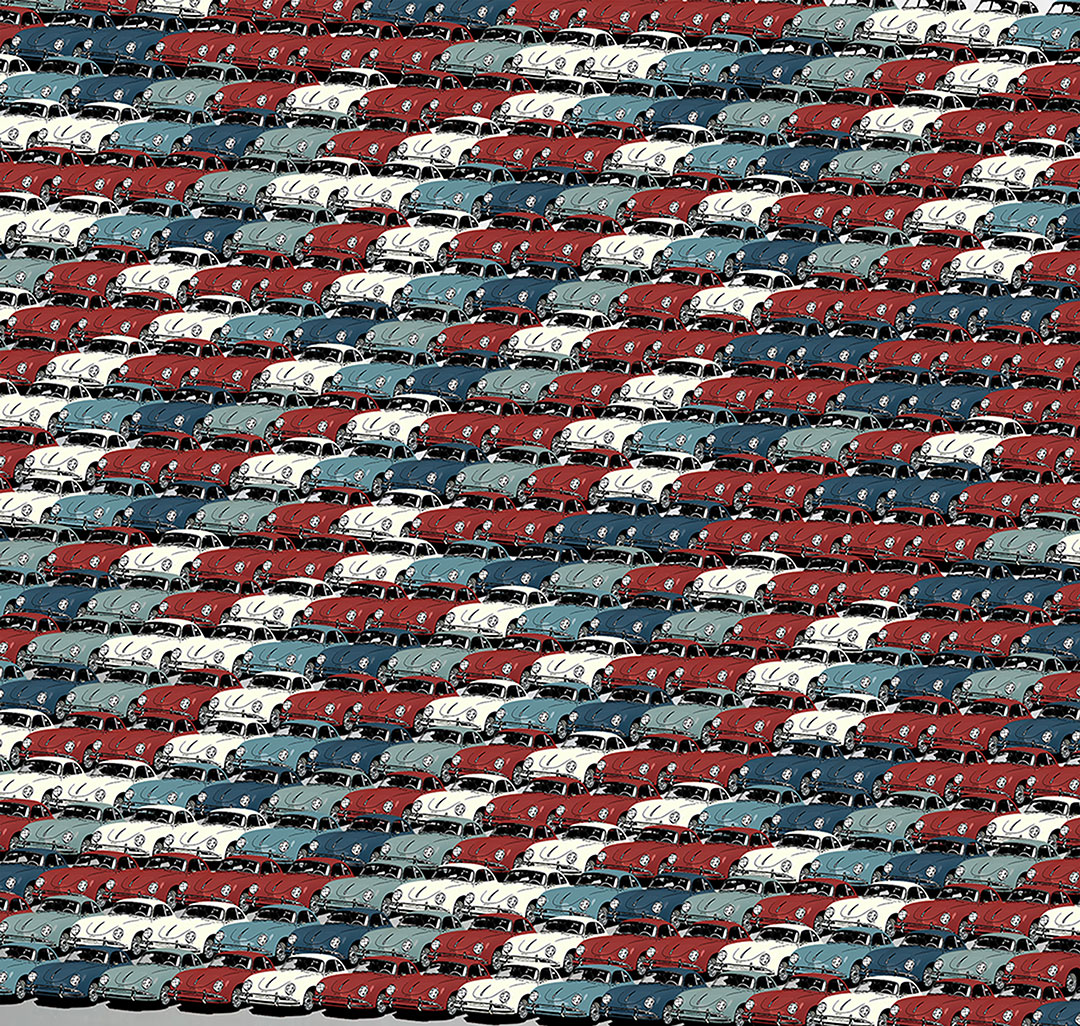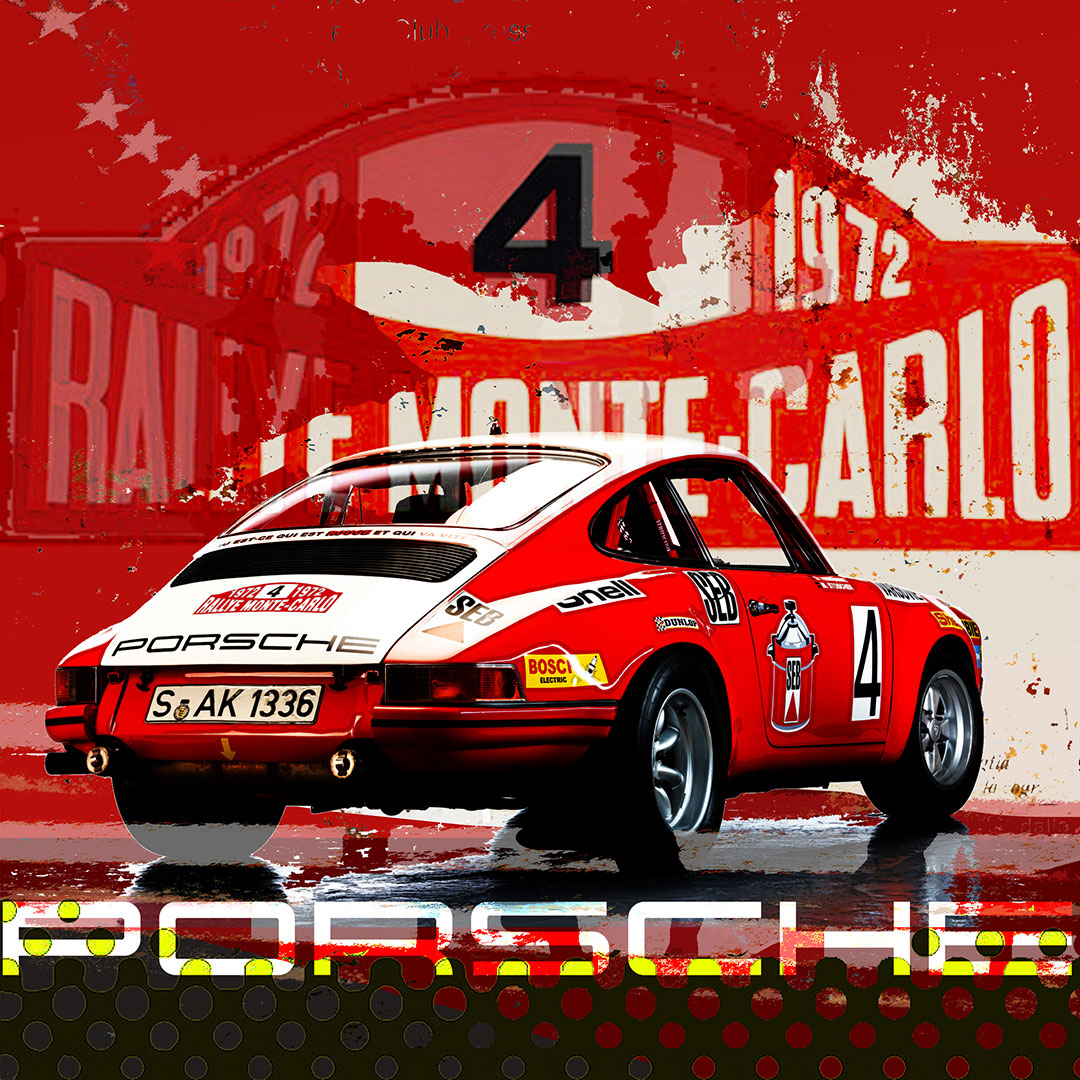 72 MONTE CARLO
Mixed-Media auf Leinwand
Mixed-Media on canvas
8 Expl. 1 AP, indiv. Farben – 20 x 20 cm
8 pcs. 1 AP, vari. colors – 20 x 20 cm
2 Expl. 1 AP, indiv. Farben – 100 x 100 cm
2 pcs. 1 AP, vari. colors – 100 x 100 cm
Druck auf Alu Dibond
Print on aluminium
2 Expl./pcs. 1 AP – 100 x 100 cm
ORANGE SEVENTY SIX
Mixed-Media auf Leinwand
Mixed-Media on canvas
8 Expl. 1 AP, indiv. Farben – 20 x 20 cm
8 pcs. 1 AP, vari. colors – 20 x 20 cm
2 Expl. 1 AP, indiv. Farben – 100 x 100 cm
2 pcs. 1 AP, vari. colors – 100 x 100 cm
Druck auf Alu Dibond
Print on aluminium
2 Expl./pcs. 1 AP – 100 x 100 cm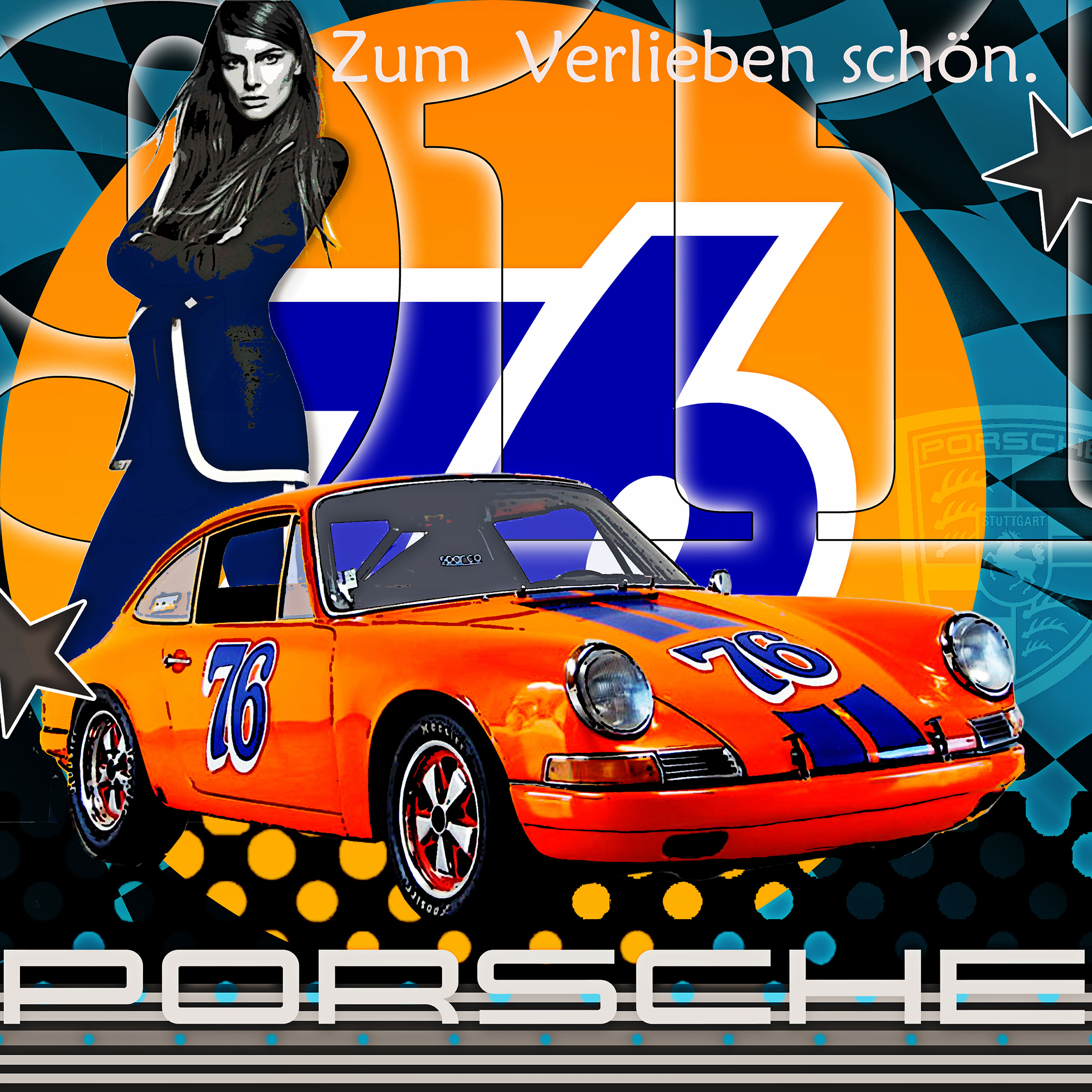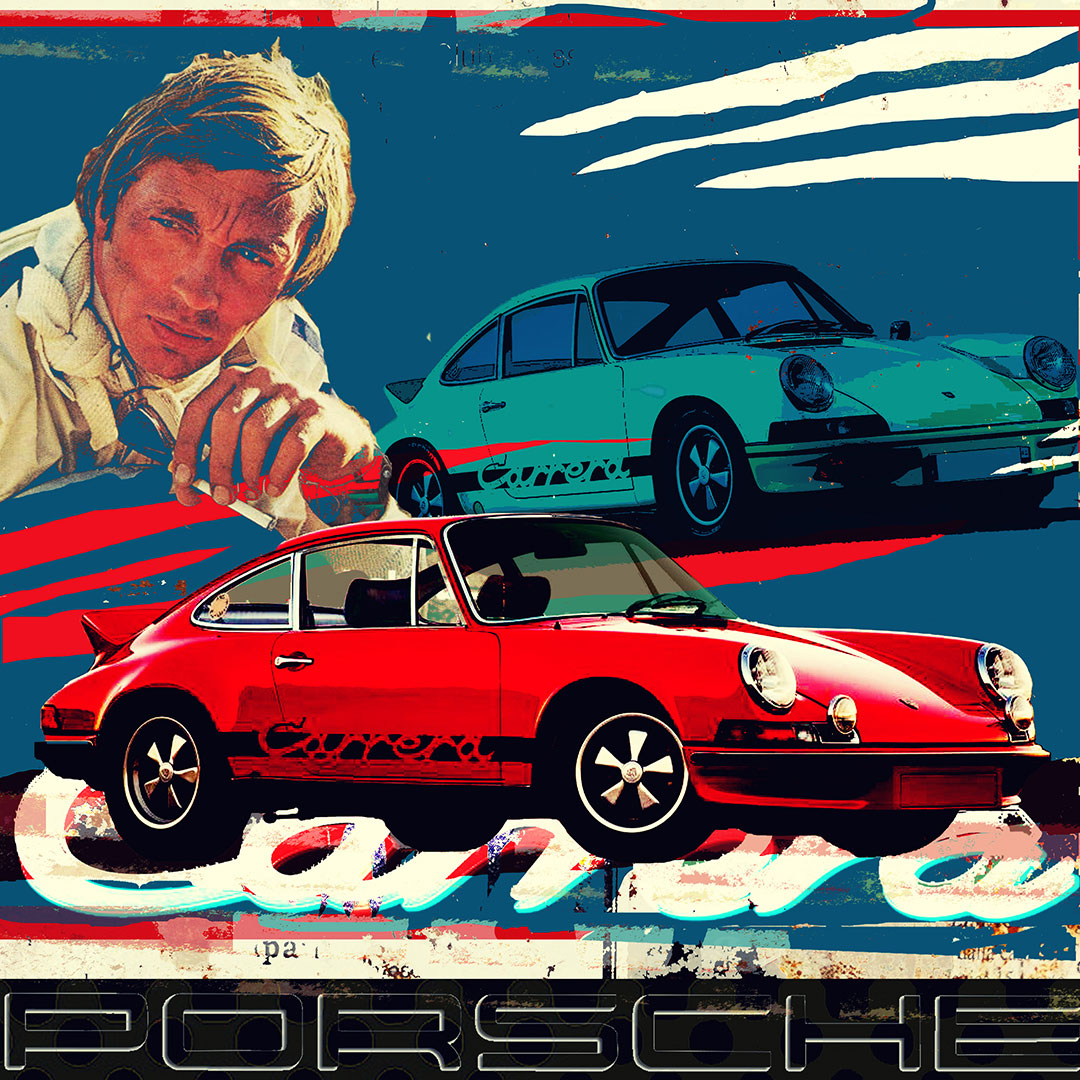 PORSCHE CARRERA – FOR MEN
Mixed-Media auf Leinwand
Mixed-Media on canvas
8 Expl. 1 AP, indiv. Farben – 20 x 20 cm
8 pcs. 1 AP, vari. colors – 20 x 20 cm
2 Expl. 1 AP, indiv. Farben – 100 x 100 cm
2 pcs. 1 AP, vari. colors – 100 x 100 cm
Druck auf Alu Dibond
Print on aluminium
2 Expl./pcs. 1 AP – 100 x 100 cm
PORSCHE GIBT DEM FAHRSPAß FLÜGEL
Mixed-Media auf Leinwand
Mixed-Media on canvas
8 Expl. 1 AP, indiv. Farben – 20 x 20 cm
8 pcs. 1 AP, vari. colors – 20 x 20 cm
2 Expl. 1 AP, indiv. Farben – 100 x 100 cm
2 pcs. 1 AP, vari. colors – 100 x 100 cm
Druck auf Alu Dibond
Print on aluminium
2 Expl./pcs. 1 AP – 100 x 100 cm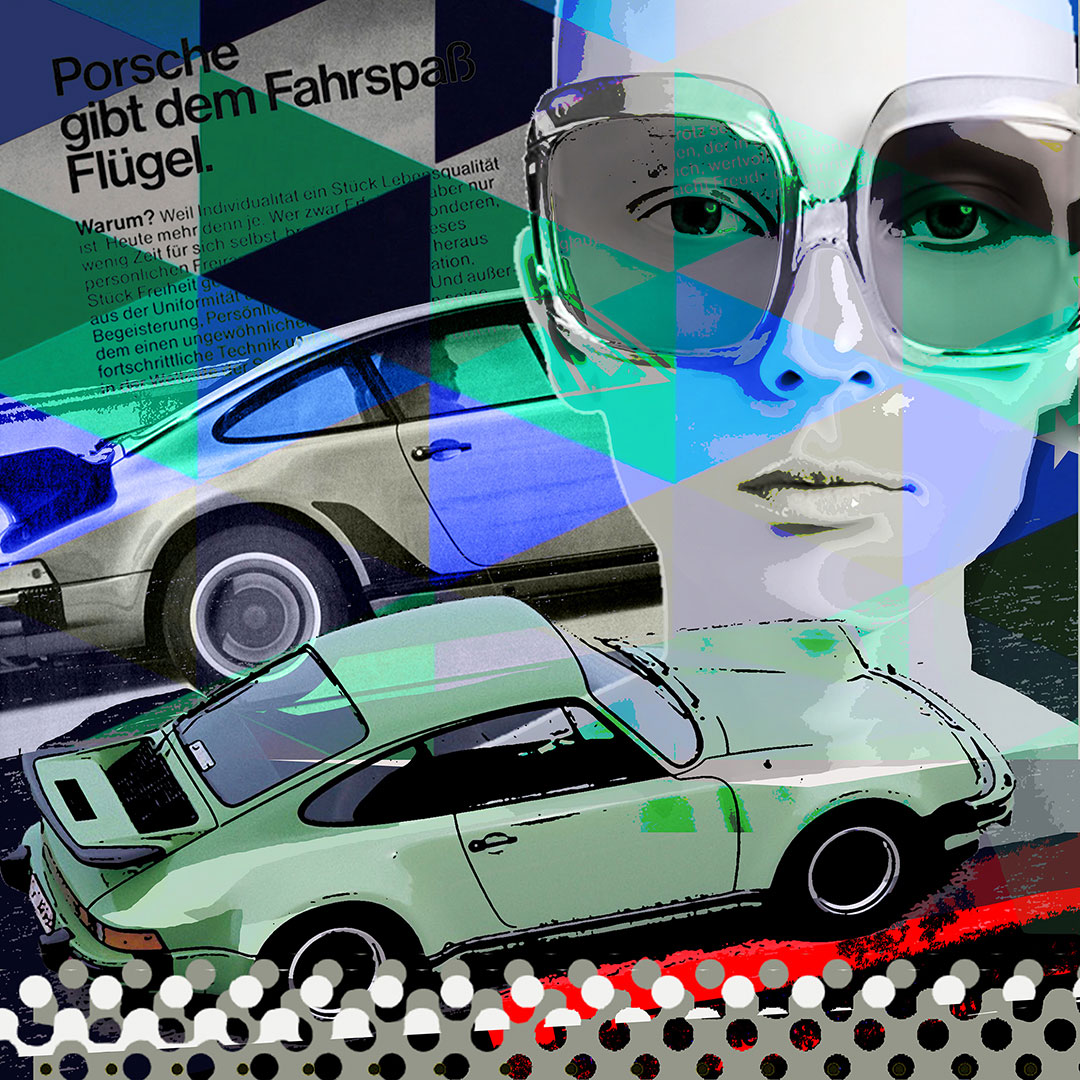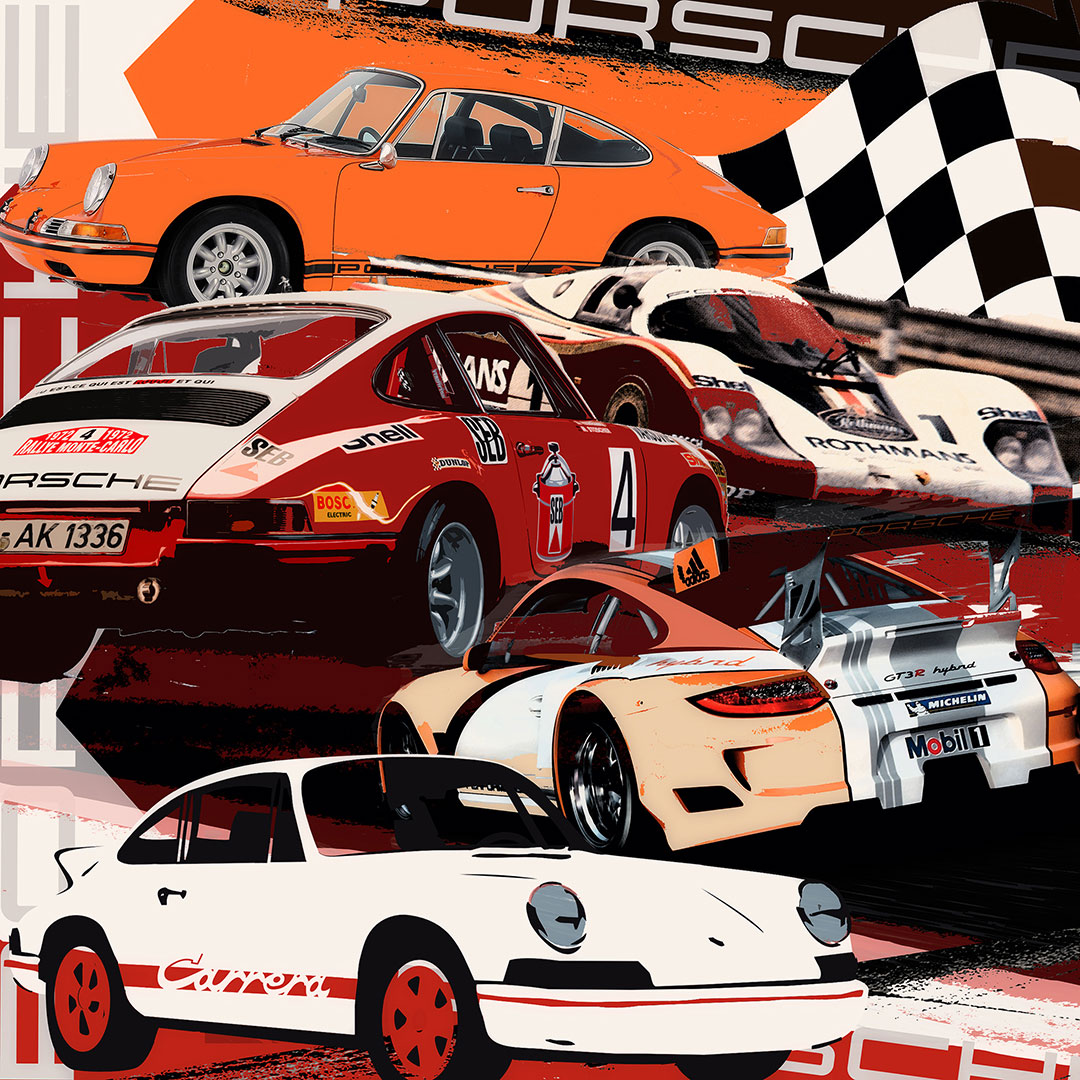 PORSCHE – RACING DREAM
Mixed-Media auf Leinwand
Mixed-Media on canvas
8 Expl. 1 AP, indiv. Farben – 20 x 20 cm
8 pcs. 1 AP, vari. colors – 20 x 20 cm
2 Expl. 1 AP, indiv. Farben – 100 x 100 cm
2 pcs. 1 AP, vari. colors – 100 x 100 cm
Druck auf Alu Dibond
Print on aluminium
2 Expl./pcs. 1 AP – 100 x 100 cm
ROTHMANS PORSCHE
Mixed-Media auf Leinwand
Mixed-Media on canvas
8 Expl. 1 AP, indiv. Farben – 20 x 20 cm
8 pcs. 1 AP, vari. colors – 20 x 20 cm
2 Expl. 1 AP, indiv. Farben – 100 x 100 cm
2 pcs. 1 AP, vari. colors – 100 x 100 cm
Druck auf Alu Dibond
Print on aluminium
2 Expl./pcs. 1 AP – 100 x 100 cm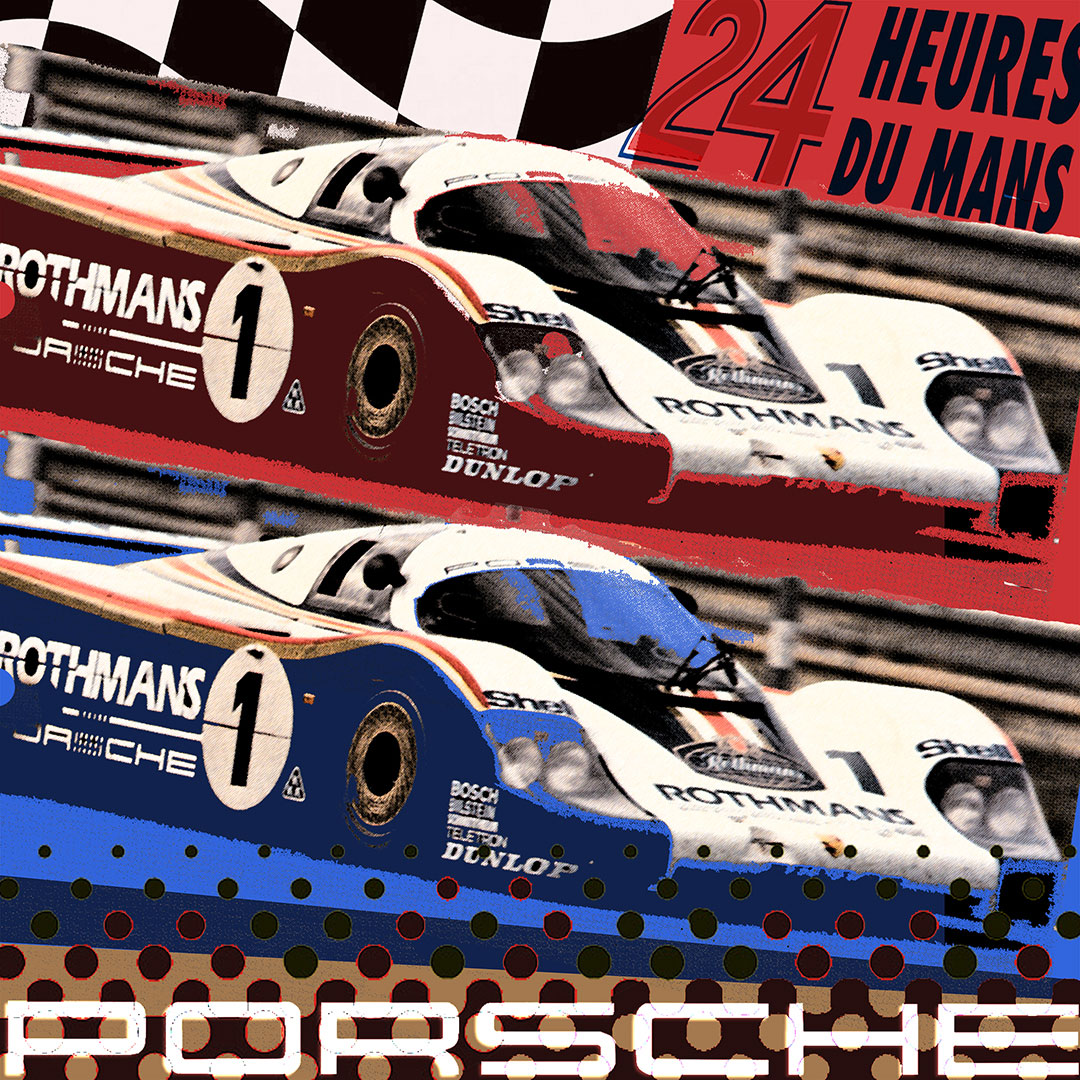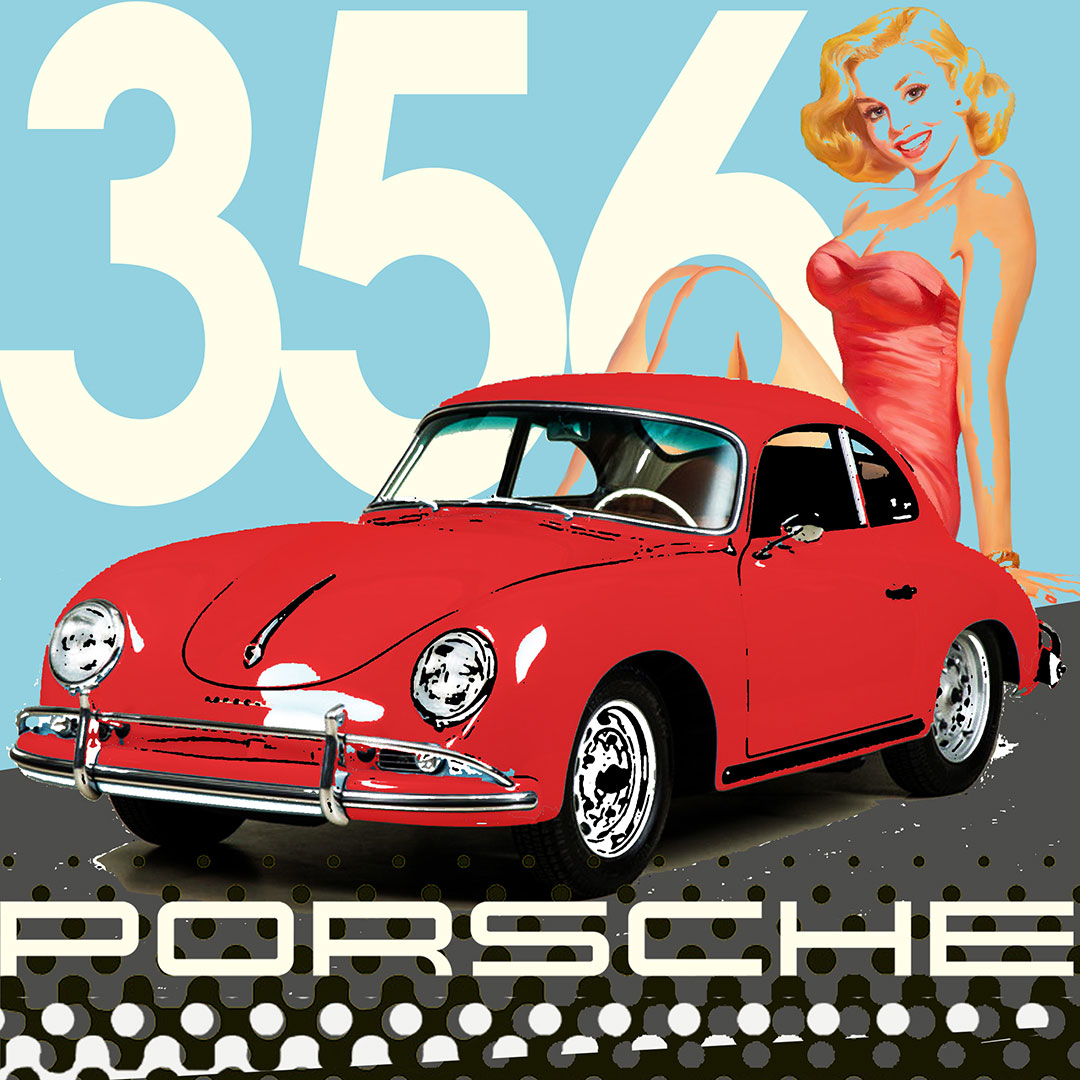 TYP 356
Mixed-Media auf Leinwand
Mixed-Media on canvas
8 Expl. 1 AP, indiv. Farben – 20 x 20 cm
8 pcs. 1 AP, vari. colors – 20 x 20 cm
2 Expl. 1 AP, indiv. Farben – 100 x 100 cm
2 pcs. 1 AP, vari. colors – 100 x 100 cm
Druck auf Alu Dibond
Print on aluminium
2 Expl./pcs. 1 AP – 100 x 100 cm
PORSCHE 911 – ZUM VERLIEBEN SCHÖN
Mixed-Media auf Leinwand
Mixed-Media on canvas
8 Expl. 1 AP, indiv. Farben – 20 x 20 cm
8 pcs. 1 AP, vari. colors – 20 x 20 cm
2 Expl. 1 AP, indiv. Farben – 100 x 100 cm
2 pcs. 1 AP, vari. colors – 100 x 100 cm
Druck auf Alu Dibond
Print on aluminium
2 Expl./pcs. 1 AP – 100 x 100 cm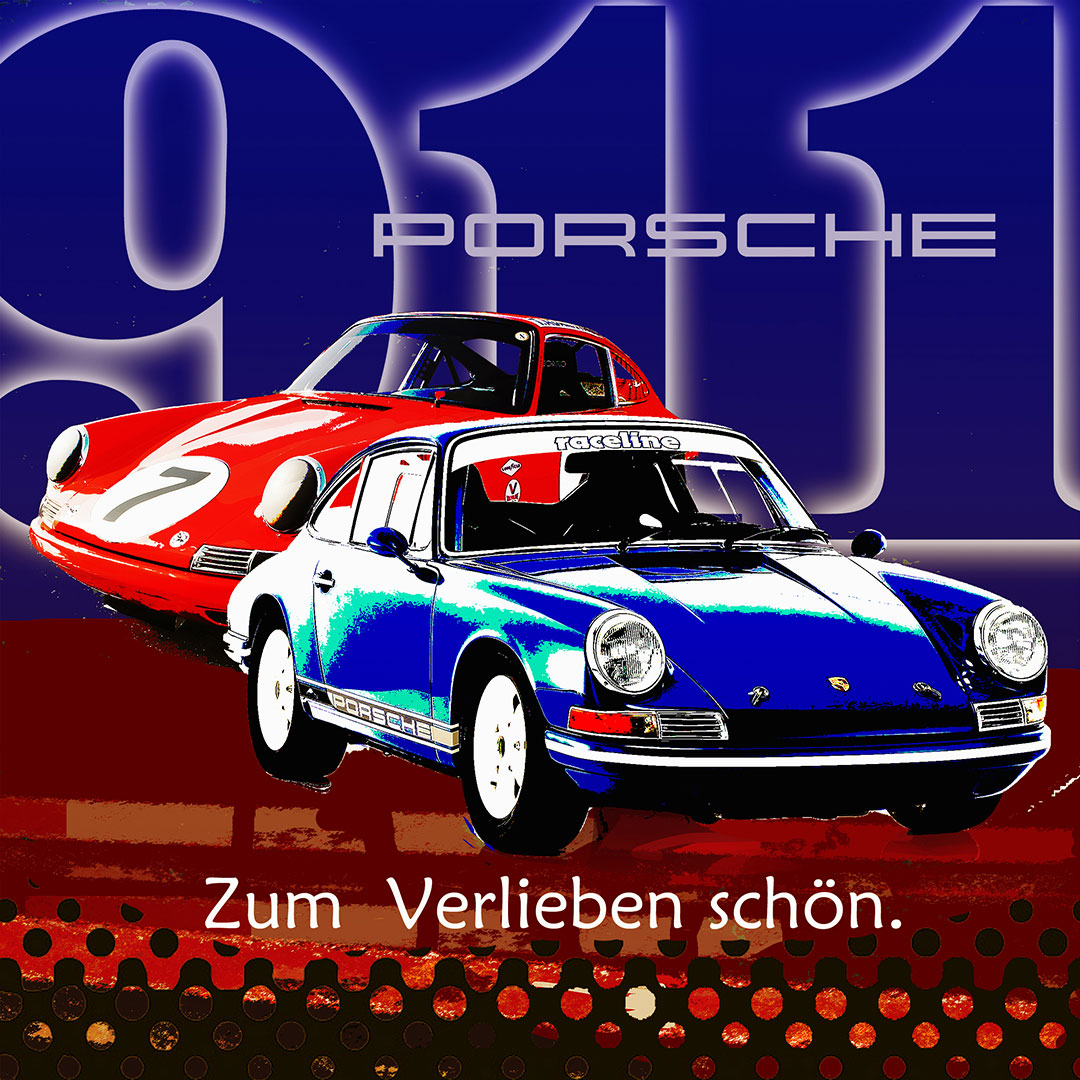 PORSCHE – DREAM CARS VOL. 3
Ralf Moeller Edition 2018
Druck auf Holzboard
Print on wooden panel
40 x 40 x 5 cm
UNIKAT / UNIQUE
Mit Autogramm von Ralf Moeller
Autographed by Ralf Moeller
PORSCHE – DREAM CARS VOL. 2
Ralf Moeller Edition 2018
Druck auf Holzboard
Print on wooden panel
40 x 40 x 5 cm
UNIKAT / UNIQUE
Mit Autogramm von Ralf Moeller
Autographed by Ralf Moeller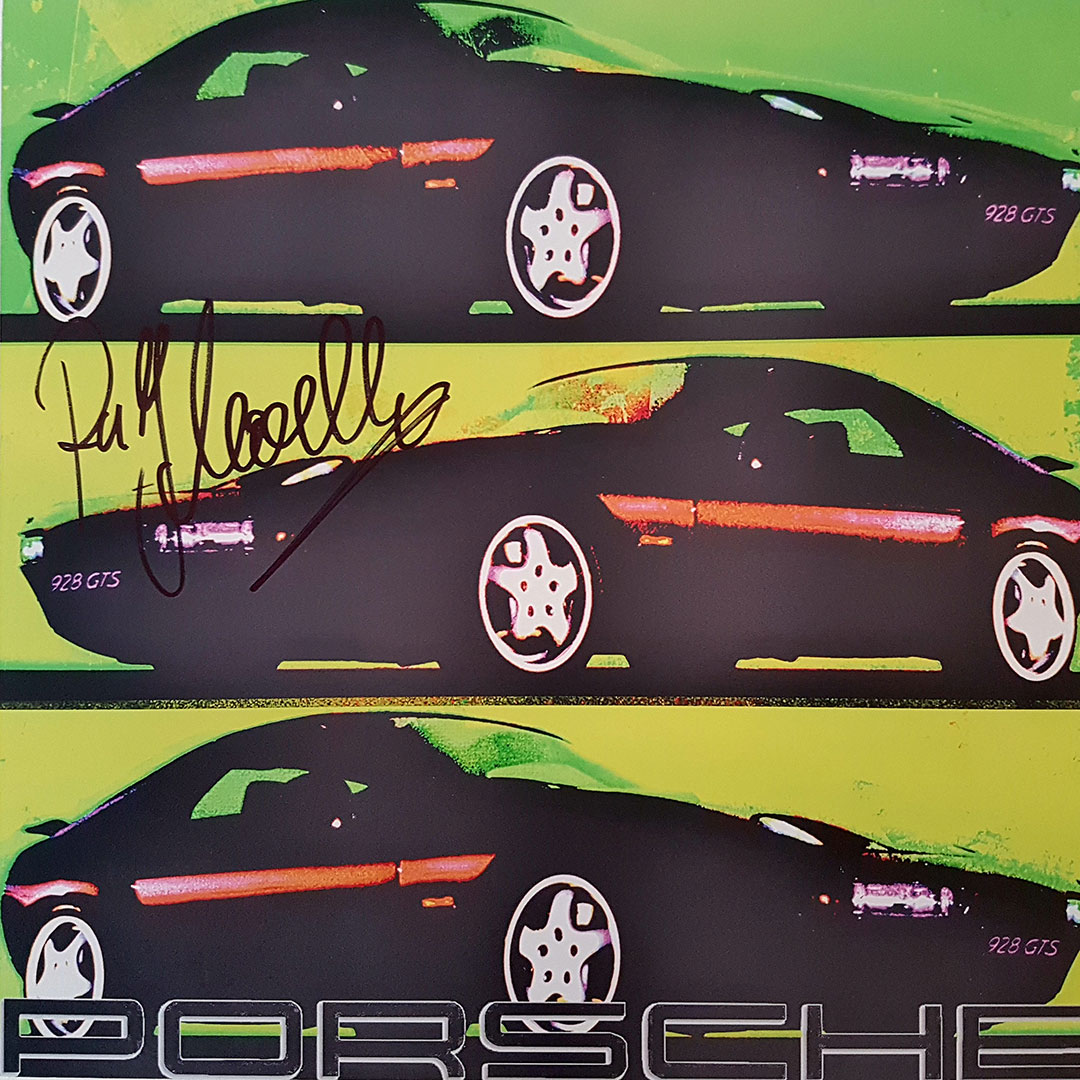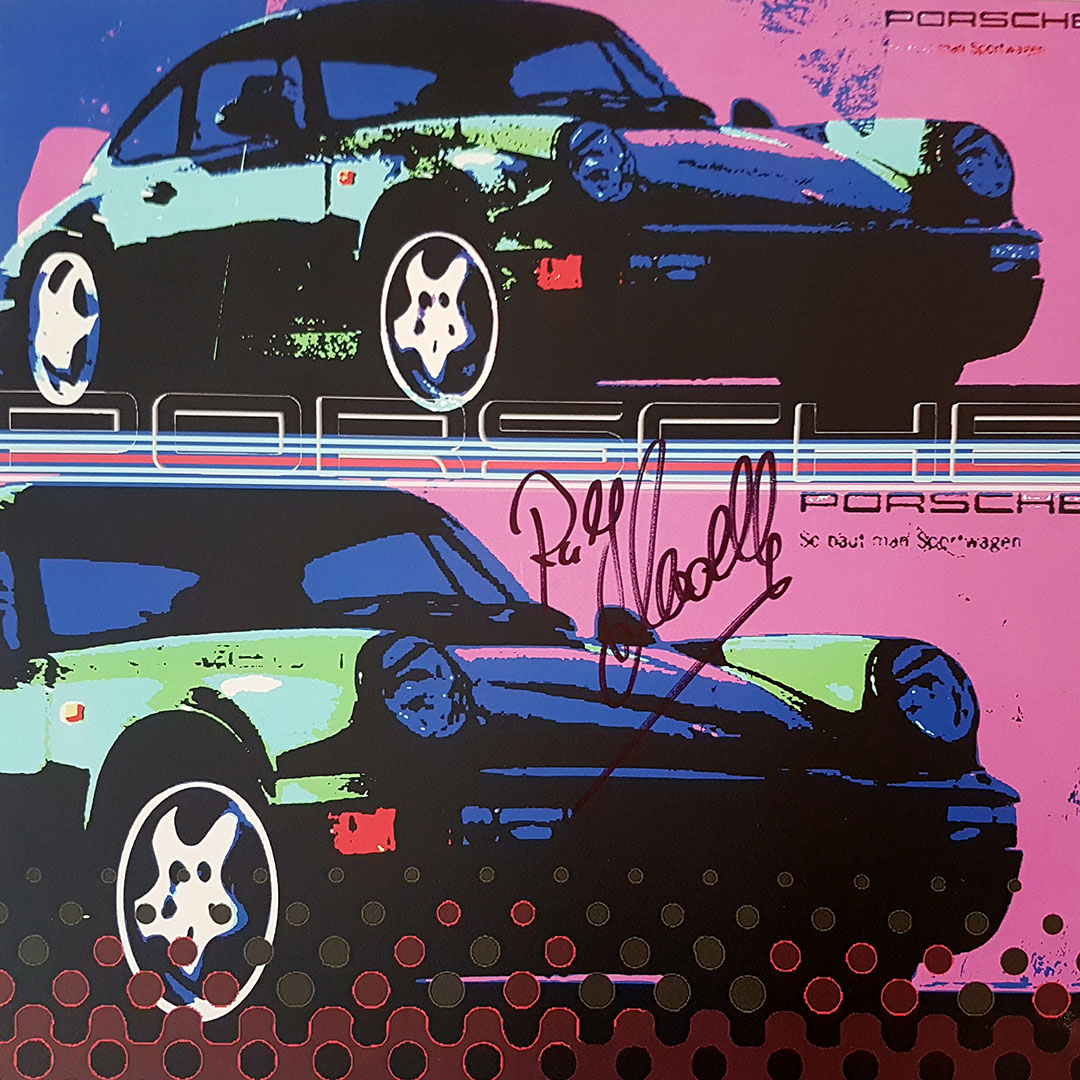 PORSCHE – DREAM CARS VOL. 1
Ralf Moeller Edition 2018
Druck auf Holzboard
Print on wooden panel
40 x 40 x 5 cm
UNIKAT / UNIQUE
SOLD
Mit Autogramm von Ralf Moeller
Autographed by Ralf Moeller
ZUM VERLIEBEN SCHÖN
Mixed Media auf Leinwand
Mixed-Media on canvas
UNIKAT / UNIQUE
SOLD
100 x  100 cm