Candy
Subtil erotische Inszenierungen und Collagen
Subtle erotic scenes and collages
Mit der 2016 vorgestellten Serie "Candy" verbindet Lohren in gewohnt gekonnter Weise Eleganz, subtile Erotik, Film- und Werbemotive sowie Textpassagen, in seinen Pop Art Collagen.
Trotz der erotisch aufgeladenen Bildelemente bleiben die Werke durch die Kombinationen "alltagstauglich" und fern von Schock, Skandal oder Provokation. Viele Bilder der Serie "Candy" stellen manches Mal die Frage nach den wirklichen Pin-Up Helden: sind es die Menschen oder doch die Comic-Figuren, die sich in den Bildern finden. "Candy" ist aber auch das bunte und süße Leben, wenig anklagend mit einem Augenzwinkern verarbeitet und in einem ganz eigenen Stil interpretiert. Die Bilder dieser Werkreihe wirken erfrischend und am Puls der Zeit.
In the series "Candy" (starting from 2016), Lohren combines elegance, subtle eroticism, movie- and advertising motifs as well as text passages in these Pop Art collages in his familiar way.
Despite the erotically charged picture elements, these works remain "fit for everyday use" and far from shock, scandal or provocation. Many images of the series "Candy" seem to ask who the real pin-up heroes are – the people or the comic characters that we find here. "Candy" also means the colorful and sweet life, processed a little winkingly and interpreted in a very unique style. Also, the pictures in this series appear refreshing and up-to-date.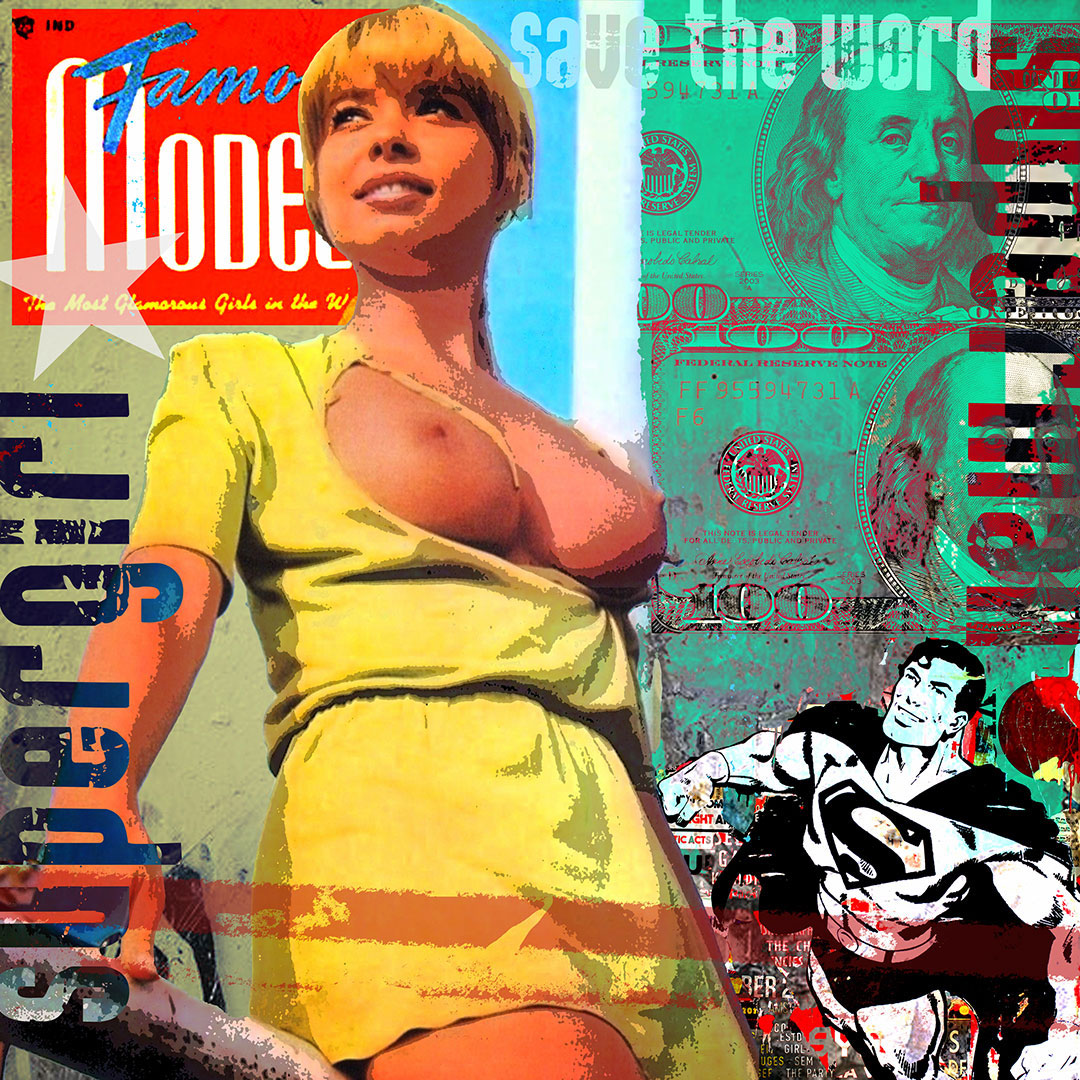 SAVE THE WORLD
Mixed-Media auf Leinwand
Mixed-Media on canvas
2 Expl. 1 AP, indiv. Farben
2 pcs. 1 AP, vari. colors
70 x 70 cm
NIPPON LOVE
Mixed-Media auf Leinwand
Mixed-Media on canvas
2 Expl. 1 AP, indiv. Farbe
2 pcs. 1 AP, vari. colors
Druck auf Alu Dibond
Print on aluminium
1 Expl. 1 AP
1 pcs. 1 AP
100 x 100 cm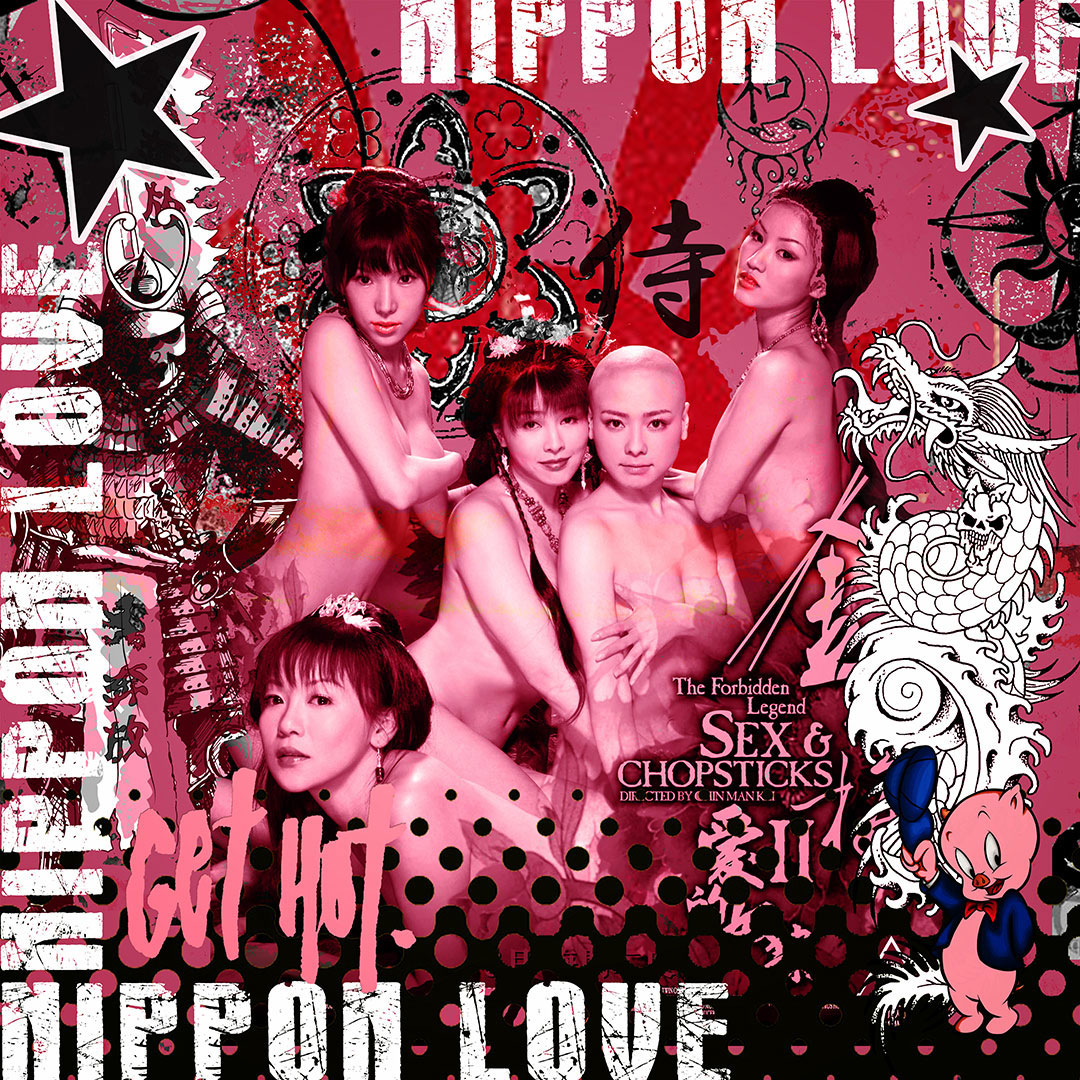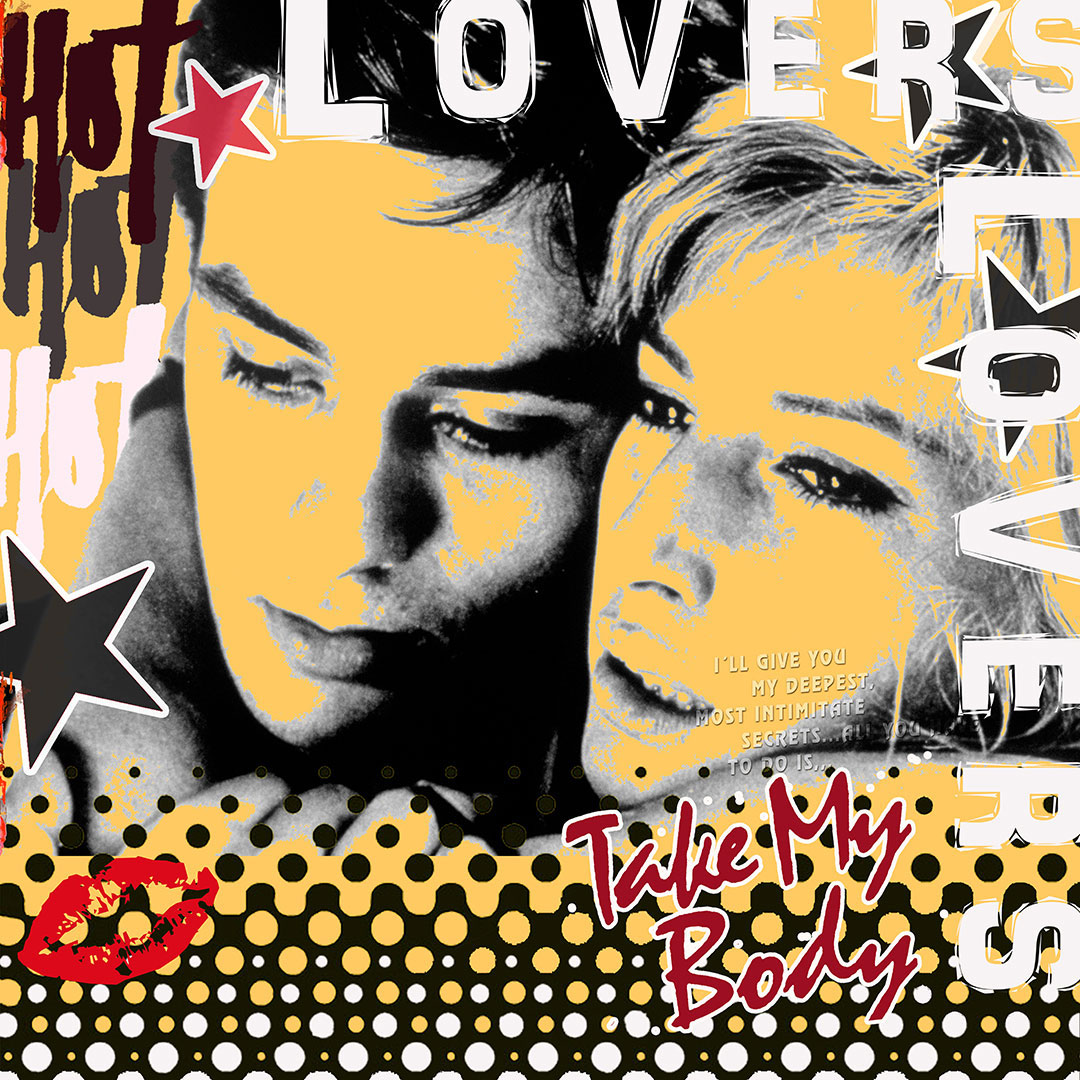 HOT LOVERS
Mixed-Media auf Leinwand
Mixed-Media on canvas
2 Expl. 1 AP, indiv. Farbe
2 pcs. 1 AP, vari. colors
Druck auf Alu Dibond
Print on aluminium
1 Expl. 1 AP
1 pcs. 1 AP
100 x 100 cm
BANG, BANG
Mixed-Media auf Leinwand
Mixed-Media on canvas
2 Expl. 1 AP, indiv. Farbe
2 pcs. 1 AP, vari. colors
Druck auf Alu Dibond
Print on aluminium
1 Expl. 1 AP
1 pcs. 1 AP
100 x 100 cm